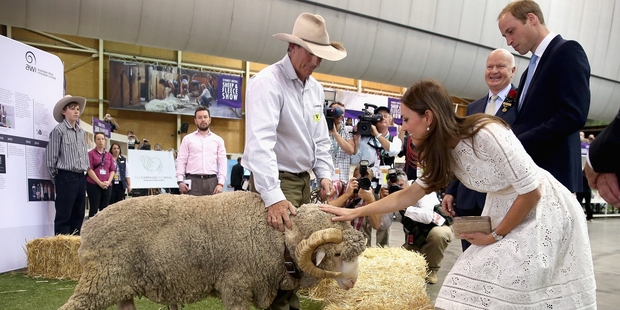 A security guard collapsed. The smell of Dagwood Dogs wafted across the Royal Easter Show. And a fully grown man stood in front of a haunted house screaming, "I love you, William!"
It was just another ordinary day in the Duke and Duchess of Cambridge's extraordinary tour Downunder.
The royals arrived at the Sydney Showground just before 11am yesterday, the third day of their 10-day tour of Australia.
They stepped out of their motorcade in front of the haunted house ride before being whisked inside to see fruit and vegetable displays.
They waved happily. William gave his shy smile. The hundreds of well-wishers went wild again.
A female security guard collapsed just before they arrived. It might have been the sunshine or the royal effect. Australians have warmed to William and Kate this trip.
"They're such a lovely couple. They're so much in love," said Margaret Bryant from Cowra.
She and pals Margaret Wright and Marie Whiteman - all in their 80s - arrived at 3am to see the royals.
- AAP