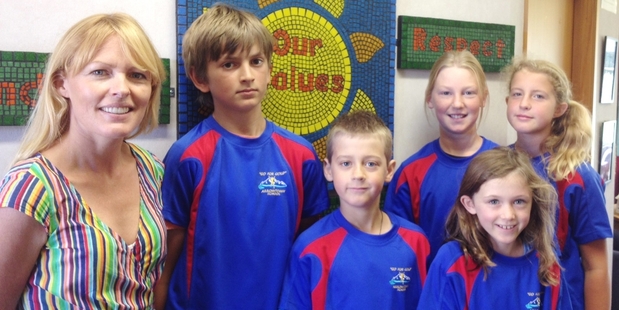 Meeting a royal has meant a few extra lessons for a group of young students in Central Otago.
A total of 15 pupils and two teachers from Arrowtown Primary School will be among a small group who will have the chance to meet the Duke and Duchess of Cambridge next weekend.
The couple — well known for their love of adventure — will be visiting Shotover Jet, a hotspot of Central Otago tourism.
The facility, owned and operated by Ngai Tahu Tourism, has been in business since 1970 and has been a huge attraction in the area ever since.
Teacher Janey Winders said excitement had been building and there had even been a few lessons on what it meant to be meeting royalty.
"The kids are very excited ... and are definitely a little nervous.
"It's a huge honour and privilege for all of us to be able to be at Shotover Jet to see William and Kate."
Annabelle Jones, 11, said she had been practising her curtsy and was particularly hoping to meet Kate.
"This is a once-in-a-lifetime opportunity. I just hope if I do get to meet the Duchess, I don't clam up and say nothing," she laughed.
Classmate Sam Clark, 10, said his family were really excited about his meeting the royal couple.
Mrs Winders said the occasion would be special for her, as her mother and aunt also got the chance to meet royalty — Queen Elizabeth — 60 years ago at Buckingham Palace.
"I remember hearing about it when I was a young girl ... Now I get the opportunity as well and mum's very excited for me."
Yesterday, a Herald report said the Duke and Duchess would make a public drive down Halsey St on the Auckland waterfront next Friday. The route goes down Beaumont St and into Jellicoe St.