Children's book on how New Zealanders liberated French town chosen as memento.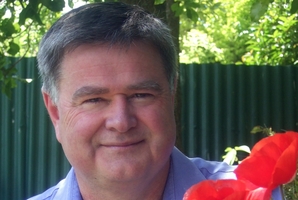 A Massey University author was surprised to hear Prince George would be getting his book as a memento when his parents visit Cambridge next weekend.
Professor Glyn Harper's children's book Le Quesnoy: The story of the town New Zealand saved will be presented to Prince William and his wife Kate for their son next Saturday.
The book was chosen by the Department of Internal Affairs because it tells the story in a simple form of how New Zealand soldiers liberated the French town in 1918 without inflicting any loss of life on civilians. It reached number one on the New Zealand bestseller list for children's books after being published in April last year.
Professor Harper, who is a professor of war studies at Massey University, was surprised to learn his book had been chosen as a gift when the Herald contacted him yesterday. "I'm honoured. If they think it is an appropriate story for the Prince then by all means. I'm surprised, quite pleased and honoured it has been selected."
The book was written for primary-aged children and Professor Harper hoped William and Kate would save it for when Prince George was older.
He said children seemed to like reading about what their grandfathers and great-grandfathers did and the illustrations by Jenny Cooper really brought the story to life.
Professor Harper is launching his eighth children's book, Jim's Letters, next week. It tells the story of Gallipoli and he hoped the young Prince might be given that book when he next visits.
The book will be given to the royal couple by David and Andrew Blyth, the grandson and son of Lieutenant Colonel Curly Blyth who led the liberation of Le Quesnoy on November 4, 1918. David Blyth also plans to give them a copy of his television documentary Our Oldest Soldier, which is the story of his grandfather's role in the taking of Le Quesnoy and said he was honoured to get his 20 seconds with the Prince.
Cambridge has several links with the French town including a sister city agreement signed in 2000. Le Quesnoy celebrates Anzac Day on the Sunday closest to April 25 each year to recognise what New Zealand did for it during World War I, while Cambridge reciprocates by holding an Armistice event on the closest Sunday to November 11.
Follow Life & Style on Twitter and Facebook.