Money in the bank best if you're sure you can keep your hands off it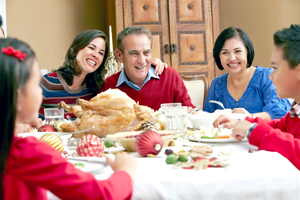 Starting a Christmas savings scheme will make shopping less stressful and the way you save will make a big difference to how much cash you'll have.
Financial adviser Liz Koh says Christmas savings schemes start marketing heavily to consumers at this time of year.
Supermarkets start pushing their Christmas Clubs and you see more advertising for schemes such as Hampsta, which encourage saving through the year.
But there is a lot of variation on what you get back for the money you put in. Just putting $50 a week in a jar in the pantry now would give you $1,800 to spend in December. But some supermarket schemes could give you almost $100 more.
Koh said people needed to consider each option carefully to work out what would suit their needs at Christmas.
There are three main options: a retailer's scheme, such as those run by supermarkets and The Warehouse; Hampsta, which allows accumulated savings to be spent at its partner retailers; and bank accounts, some of which are designed for Christmas savings.
Retailer schemes offer good bonuses. In our comparison (see table), they returned the most on a $50-a-week investment between now and December because The Warehouse and Countdown offer an extra 5 per cent spending power over Christmas to members.
New World offers a couple of extra dollars for every $50 spent on a sliding scale, so money deposited earlier in the year attracts more of a bonus — but people can use their money in only one place.
After comparing schemes, Consumer NZ said voucher schemes, common at supermarkets, could be a hassle. "They could expire and they're not secure. Cards have the advantage that they can be registered with the store and disabled if lost or stolen," a spokesman said.
Koh said it was important to consider how much flexibility would be available when it came time to spend the money.
"Could you get a better deal by putting the money in a bank account and then buying things wherever they're on special?"
Christmas schemes suit people who worry they will not have the willpower to put money aside and not touch it.
Although supermarket schemes let you redeem your vouchers, without the Christmas bonus, during the year, the Warehouse Christmas Club won't let members touch their savings until December, except for a cooling-off period immediately after they join.
Hampsta is even stricter. Customers choose how much they want to save. In the first year they cannot have a refund if they cancel the payments.
After the first year, if the payments are missed three times Hampsta cancels the direct debits and a refund is available if the customer requests it before September 1, minus a $40 cancellation fee and $39 maintenance fee.
Consumer NZ said Hampsta provided a wider range of retailers to choose from but they were subject to change — as members found out last year when Countdown left the scheme.
There are other ways to enforce savings — organisations such as the First Credit Union offer a Christmas club account. First Credit Union's product offers 4 per cent interest and customers cannot withdraw the money until November. There are no fees for online transactions.
"If you do it yourself and can be disciplined not to use it unless you really have to, a bank account is far and away the best option," Koh said.
"Even if you're just putting $10 into your own account it's complete flexibility to do what you want with the money you save there."