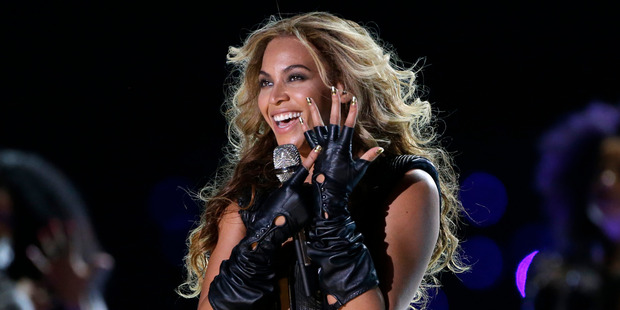 Beyonce's make-up artist says the star is a dream to work with.
Make-up guru Francesca Tolot has worked with the singer since meeting her on the set of the promo for Beyonce's 2003 hit song Crazy in Love. They are now good friends.
The make-up artist says the star is very approachable and she looks forward to working with her.
"She is beautiful, first of all, so even if we have to do a bare look - like for If I Were A Boy - there was really practically no make-up there," Tolot told intothegloss.com.
"There isn't really a look she doesn't like.
"She's very smart - whatever we do is her project. Usually there's a message in the song, which influences the way it's going to be filmed, and the wardrobe, and the choreography.
"She trusts me, and we even have the same kind of taste, so that makes it very easy."
Tolot's past clients have included Dame Elizabeth Taylor and Cher. She was even personally requested by fashion photographer Helmut Newton to work on projects.
But Beyonce provided Tolot with her favourite-ever assignment.
"I worked with her on [2006 movie] Dreamgirls. That's what I call the dream job ... it's got to be my favourite," she said.
"I was actually so scared stepping into it because I'm not good at going into the same place every day and spending so much time with the same person, in a way.
"The freedom of creativity was spectacular. The director gave us the freedom to create each look.
"My favourite was the glitter eye, but they're all beautiful and I'm very proud of all of them," Tolot said.
- CoverMedia