Oh the cheek! this season's comic prints have a decidedly subversive streak that will make heads turn.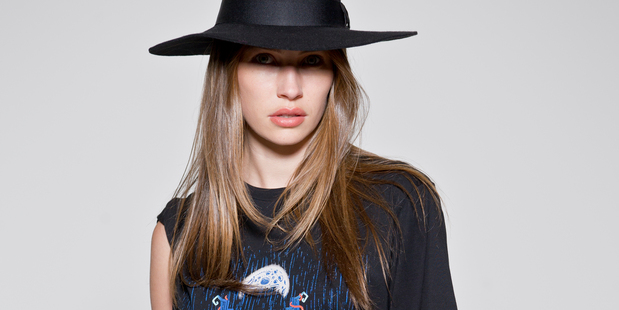 Comic book-inspired prints and cartoon-style illustrations capture the imagination of textile designers this season as colour and symbols collide in a whimsical display of dark humour.
Graphic novel-inspired sketches provide a sense of fun alongside brightly coloured patterns inspired by pop art legends such as Andy Warhol, David Hockney and Roy Lichenstein. The latter's enduring comic book prints have made an impact in fashion textiles over the years, most recently with the eye-catching text prints at Tom Ford.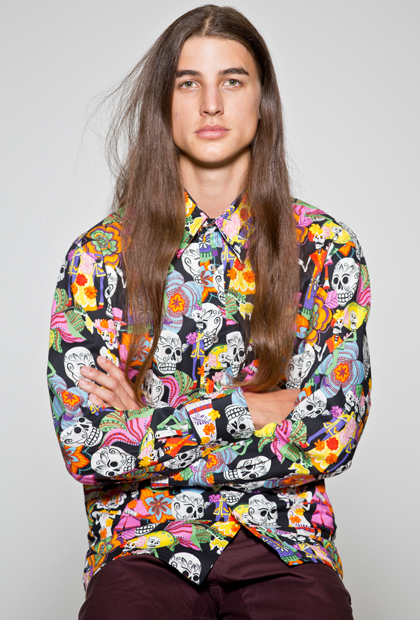 For Alexander McQueen's autumn 2014 diffusion line, McQ, creative director Sarah Burton enlisted popular manga artist Yoshiyasu Tamura to create a comic book strip print for the collection, highlighting the bright orange and purple neon lights of Tokyo's famous Shibuya district.
Local menswear specialists Strangely Normal have cornered the market with printed shirts. The "Los Novios" shirt (facing page) displays the perfect amount of kitsch and dark humour in this day of the dead-inspired print.
Dark comedy features elsewhere with Jimmy D label designer James Dobson revealing an irreverent print for the season. "The collection is about a party at the end of the world and I collaborated with artist Erin Forsyth and graphic designer Jess Moore on this custom digital print," says Dobson. "Erin created several characters and emoji-like symbols ranging from a crashing meteor man to a sad face emoji with a party hat on. Jess arranged all the images as if they were placed on the pages of a sticker book. I love that at first glance this fabric has a cuteness to it that belies the dark nature of the symbols and graphics - dark versus cute is one of my favourite contrasts and is at the core of most Jimmy D collections."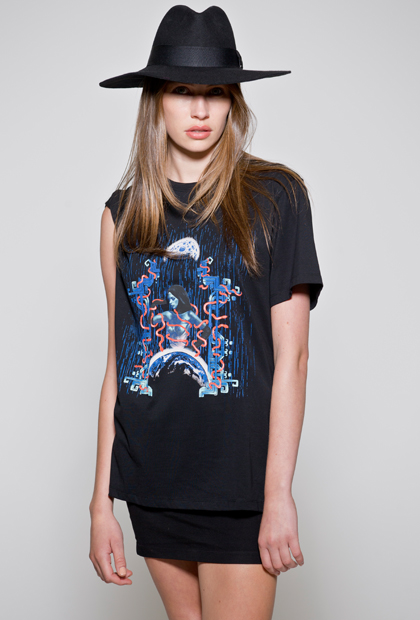 Stockists:
• Adidas Originals 0508 ADIDAS
• Andrea Biani (09) 522 2401
• Bing Harris & Co.
• Jimmy D
• Nom*d
• Stolen Girlfriends Club
• Strangely Normal (09) 309 0600
• Zambesi
Stylist: Dan Ahwa
Photographer: Greg Bowker
Hair and makeup/grooming: Katie Melody Rogers using M.A.C Cosmetics
Models: Ngaru Toka from N Model Management and Elsa Cocquerel from 62 Models
Stylist's assistant: Danielle Clausen