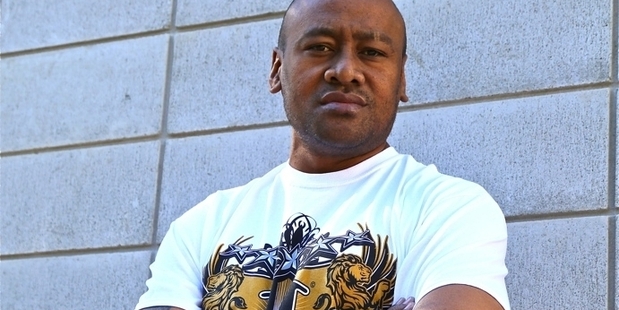 Global rugby star Jonah Lomu is on a mission. The legendary All Black and dad of two has become an ambassador to the Sanitarium Weet-Bix TRYathlon series in a bid to persuade kids to get off the couch and get outside.
"When I was a kid, I'd cycle from Mangere to Mission Bay with about 20 mates, then cycle back home again," explains Lomu.
"Now the video game era has taken over. Too many kids aren't getting outside, riding their bikes and swimming like we did."
Lomu, 38, took his sons Brayley, 5, and Dhyreille, 3, to the TRYathlon series' largest event in Auckland in January. "The kids loved it. They were asking when they can do one themselves."
Lomu's battle with his health is well documented. After being diagnosed with nephrotic syndrome in 1995, he had a kidney transplant in 2004, but was hospitalised in 2011, days after opening the Rugby World Cup, when the kidney stopped working.
He now has dialysis four times a week and constantly battles the disease. None of which stops him being determined to inspire kids who don't feel like they can give it a go to get up and try.
"That's what the TRYathlon's all about - trying, participating, meeting new people," says Lomu who, with other legendary sporting ambassadors including Kiwi Olympic champions Valerie Adams and Mahe Drysdale, will be handing out some of the medals.
"The thing about participating is that you don't know you can do it until you try. You don't have to run. You just have to finish. The kids' faces when they get the medal is awesome to see - they are so exhausted, and there are a lot of tears, but after a drink and something to eat they are all good."
Lomu will be cheering the kids on at the series' newest venue, Nelson, on March 16, before the series ends at Auckland's North Shore on April 6.

• For more information on the Sanitarium Weet-Bix TRYathlon series, including dates and registration information, click here.