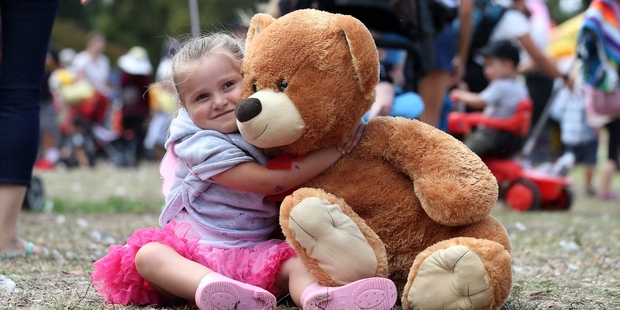 There were hugs all round at Western Springs Lakeside, Auckland, yesterday.
Ariah Thorp, 3, who took along "Big Bear", and Dean Zhang, 1, who took his special friend, were there with the hundreds of families at the 31st Teddy Bears Picnic.
The free five-hour event included bouncy castles, face-painting, the Ronald McDonald Fun and Magic Show and the Magical Fairy Grotto.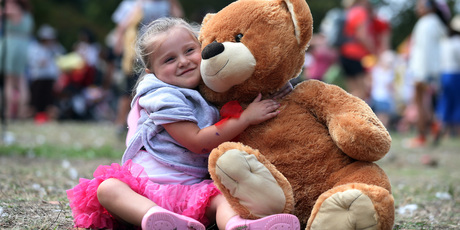 There were also stage shows featuring characters from Alice in Wonderland, Peter Pan and Tinker Bell.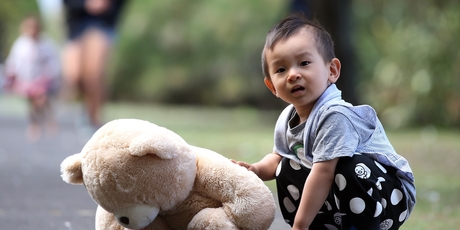 Public transport to and from the event was free for children under the age of 12 who were carrying a teddy bear.