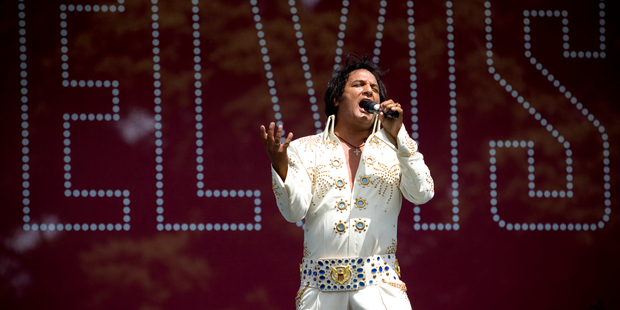 Pride Parade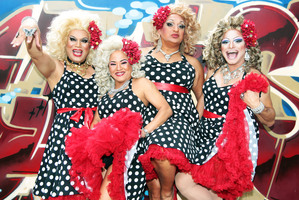 Ain't no-one gonna rain on this parade, when Pride's 40 floats take to their natural home - Ponsonby Road - on Saturday night. The street closes for partying from 4pm until 10pm and parade kicks off at 7pm. The theme this year is Time - the magic hour of twilight, when things change, time to remember, time to shine brightly. Time to move from the margins to the centre. Eat and drink on P Road, celebrate all our rainbow friends and then head to Victoria Park Market for the massive Proud party.
Details: Visit the website here.
Are you lonesome today?
You needn't be on Sunday when not one, not 20, but hundreds of Elvises converge on the Botanic Gardens for six hours of tributes to The King, with food, bouncy/face things for the kids (and a bucket collection for Heart Foundation of New Zealand).
Bring your own deep fried peanut butter sandwiches and make it a rockin' picnic day.
Details: Sunday, 11.30am to 6.30pm, Auckland Botanic Gardens, Hill Road, Manurewa. Visit the website here.
Razzle dazzle 'em
Artist John Reynolds shares an old navy tradition of dazzling torpedo boats. He's created the boats so you can rock up and spray paint to your hearts desire. Launch your dazzling design alongside John's and the Navy's and watch the fleet grow over the course of the day. Each participant will also get to design their own dazzle button to take home.
Details: Sunday, 11am until 3pm. Torpedo Bay Navy Museum, 64 King Edward Parade, Devonport. Visit the website here.
Teddy Bear's Picnic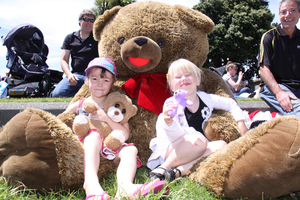 For the small sorts, a cuddly teddy bear is the go for the Abe's Bagels Teddy Bears Picnic at Western Springs. The entire toybox gets muddled up into one big party with everything from big strolling bears to Alice in Wonderland, Tinkerbell, Peter Pan, fairies, magic shows and the obligatory bouncy/painting or face/castles. Bring a picnic and make a day of it. Free bus travel for kids carrying a teddy.
Details: Sunday, 10am until 3pm, Western Springs Lakeside Park, 859 Great North Road. Visit the website here.
The weekend's weather: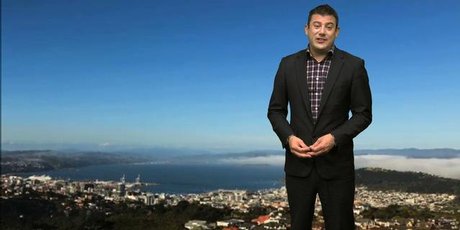 Follow Life & Style Online on Twitter here. Follow Life & Style Editor Nicky Park on Twitter and Instagram. Follow Weekend Life Editor Catherine Smith on Twitter and Instagram.