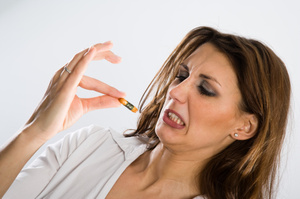 Our individual diets are highly personal. Influenced by factors as diverse as beliefs, budget, convenience, culture, family, fashion, habit, health, religion, preferences and (oh, yes) nutritional requirements. The foods we choose to eat tell a kind of story about us, the way we see ourselves and the way we interact with the world.
In Bite Club: What's eating you? an actor, an athlete, a dancer, a student, a vegan and a woman who'd had lap-band surgery all told me about a typical day's diet. It was a fascinating read, if I say so myself.
Equally as interesting are the foods we avoid. Logic doesn't necessarily apply when we make decisions about what is suitable to eat. In our society sheep, cows, pigs and chickens are widely considered fair game but we blanch at the prospect of feasting on cats, dogs and horses. It might not make much sense but such arbitrary judgements are entrenched in many of us.
To get the ball rolling, here are five types of nourishment I have no desire to sample.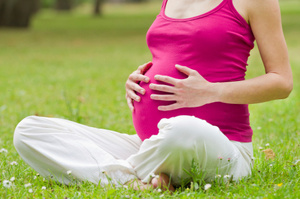 Placenta: According to Canvas magazine placentophagy (that is, eating placenta which is said to be rich in "nutrients, proteins and minerals") is the latest health fad. Placenta popularity on the rise, reported that "in Japan you can drink pig placenta smoothies" and a Hamilton woman ate bite-sized pieces of placenta with spoonfuls of yoghurt. "After I gave birth, I threw a chunk of placenta in the Vitamix with coconut water and a banana," said one woman to New York magazine. In Eating the Placenta: It Tastes Like Squab! we learn of a chef who "sautéed ... placenta with sherry, apples, and onions". The rest is reportedly being saved for use in "placenta-infused vodka".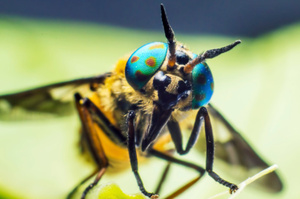 Insects: 7 Insects You'll Be Eating in the Future begins: "As the human population continues to inch closer to 8 billion people ... experts claim that people will soon have no choice but to consume insects". Evidently, caterpillars, grasshoppers, termites and weevils are likely to become part of our diet. As one of the readers commented, there's a certain "'yuck' factor" at play here for many people. I've accidentally swallowed the occasional sand-fly and I have no plans to sample other species.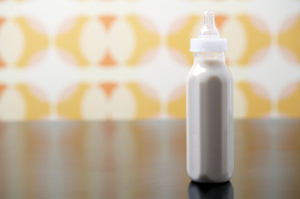 Breast milk: One website features recipes that include breast milk as an ingredient. There is French toast, creamy corn chowder and vanilla breast milk cupcakes. "Keep in mind that breastmilk can readily be substituted for anything that calls for milk ... mac n cheese, cheesecake ... fudge," it advises. Smoothies, milkshakes and Kahlua can all be enlivened with the addition of breastmilk. Elsewhere there are recipes for breast milk ice-cream, pancakes and yoghurt. It can also be added to coffee and cereal - and made into butter.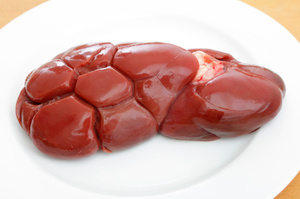 Offal: "Offal refers to any of the internal organs and entrails of an animal," explains the BBC, neatly encapsulating why I won't touch the stuff. The prospect of cooking (let alone eating) the likes of kidney, tongue, liver or brain makes me feel queasy. Hugh-Fearnley Whittingstall may be a fan (indeed, he feels we owe it to the animal concerned to eat all of it not just the premium cuts) but I think offal is awful. If you're not convinced then try one of his recipes for devilled kidneys, poached tongue and (I really wish I was kidding) paprikash of hearts and livers.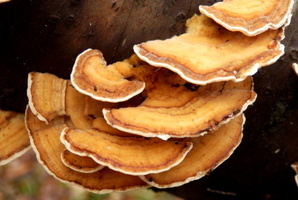 Fungus: Many people consider mushrooms and blue cheese to be delicacies but, unable to shake the knowledge that they are fungus, I avoid them at all costs. The Fungal Infection Trust reminds us that yeast "puts the bubbles in wine ... and makes bread rise" yet I don't have a problem with consuming these two products. As mentioned earlier, logic doesn't really seem to apply when it comes to our food preferences.
What food can't you stomach? Have you tried any of the five types of foods mentioned? If so, what is your verdict?