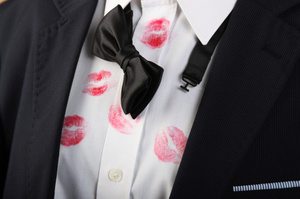 One 29-year-old woman says it helped her take revenge on her unfaithful husband.
A 45-year-old married man says it has helped prevent the break-up of his family.
For millions, adultery via the internet has become the norm.
Since the launch of the Canada-based Ashley Madison website in 2002, which created a sensation with its seductive slogan "Life is short, have an affair," the numbers turning to online infidelity have soared.
There are now dozens of similar websites offering the promise of extramarital relationships with domain names that are unabashedly direct, from datingforcheaters.com to heatedaffairs.com.
For Noel Biderman, the founder of Ashley Madison, his site and others like it are merely facilitating a human desire that is as old as time.
"No one can show me a culture on the planet where infidelity doesn't happen," Biderman said.
"Infidelity was always there," he added, noting that conventional dating websites are often "overrun by would-be affair seekers".
By offering a site catering specifically for married individuals, Ashley Madison had "filled a void in many married men and women's hearts," Biderman said, noting that the site now has some 25 million members in 35 countries, earning around US$100 million in revenue in 2013.
According to figures in the Journal of Marital and Family Therapy, some 22 per cent of men and 14 per cent of women will cheat on their spouses at least once during their marriage.
Has the existence of sites such as Ashley Madison encouraged and increased infidelity?
"It's hard to know if the new technologies increased infidelity because we have no bottom-line data," said Pepper Schwartz, a professor of sociology at the University of Washington in Seattle.
"My guess, however, is that it has because there are many people who have a yearn for sex outside their relationship but wouldn't have the slightest idea about how to do it or do it safely," Prof Schwartz added.
Jinky, a 29-year-old woman from Singapore, is a case in point. She decided to pursue an affair after seeing an ad for datingforcheaters.com.
"I was married at a very young age, I was 18," she said.
When she discovered that her much older husband had been cheating on her, she set about avenging the infidelity through adultery websites.
Young and old, men and women, rich or poor, frequenters of adultery sites come from all backgrounds, with a clear majority of users being men in their 40s, according to Ashley Madison.
The reasons individuals are drawn to such sites are equally diverse.
"Some are looking for sex because they are in sexless marriages with people they love or don't want to leave for other reasons but cannot have sex with," Prof Schwartz said.
"Others are stimulation junkies - they just can't be satisfied with sex with only one person, even if they love that person.
"Some people want to 'shake up' their lives; there are people with a 'kink', something they enjoy about sex that their partner wouldn't do."
Greg, 45, has no doubt about the effect Ashley Madison has had on his personal life.
"I think it's fair to say that without (it), I would probably be divorced by now," he said.
"As strange as it seems, Ashley Madison has provided a way for me to fill a void in my life without having to break up my family."
The corollary to the surge in adultery sites, however, has been an increase in products that enable suspicious partners to monitor the activities of their other halves.
Jeffrey Jurist, whose website SpyAssociates.com sells a vast range of surveillance equipment, said that individuals seeking to uncover adultery account for around a third of the company's turnover.
"Greed, lust and fear are all high-growth industries," he said.
- AFP