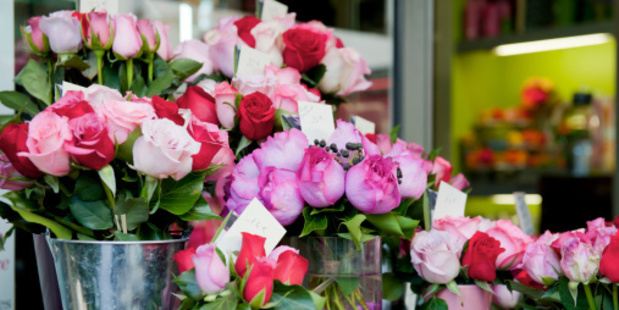 The most romantic day of the year is a problem many men and women throw money at. Yet there are plenty of ways to save money on Valentine's Day and still be romantic.
If you're having a meal out, use a GrabOne voucher or ask friends who have an Entertainment Book if you can nab a two-for-one voucher from that.
On the flowers front, buy fewer. A single rose says, "I love you".
If the apple of your eye expects the most expensive bunch available, trade him or her in for a less entitled model. It might be a lucky escape. Ian Kempthorne, of K&L Nurseries in Christchurch, recommends lovestruck Kiwis on a budget get one really good red flower and use other (cheaper) flowers to complete the bouquet.
Flowers cost more at this time of the year thanks to demand, says Samantha Hammond, of Teleflora, which also owns the Petals brand.
To prepare for that demand, says Kempthorne, growers start cutting back long stems in the last week of December.
That means his turnover is down in the weeks leading up to Valentine's Day. Likewise, florists need to employ extra labour, says David Blewden, NZ Flower Growers Association chairman.
There are endless romantic ideas on websites such as View Auckland that don't cost a fortune.
Some of the ideas that appeal to me include: stargazing, popping a bottle of champagne at the beach or the park, or giving a "get out of the doghouse free" voucher to your partner .
More deals
*Exclusive reader offer: 15 per cent off all flowers at www.Petals.co.nz/vday.
*Single roses $3.99 or single chocolate rose $1.99 at Countdown supermarkets on Thursday and Friday.
*$16 for six medium Valentine cupcakes on GrabOne.co.nz; $119 for facial, foot soak, foot scrub, eye mask and decolette restorer at GrabOne.co.nz; and $75 for one-hour couples massage on GrabOne.co.nz