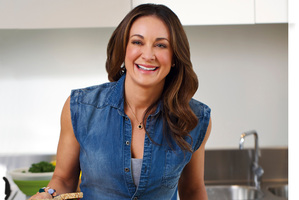 Working up a sweat isn't so bad when you have a great playlist to keep you motivated. Heck, the right tunes can make getting fit fun.
Read more: Expert reveals the benefits of listening to music while you exercise.
Australia's Biggest Loser trainer, Michelle Bridges, has just revealed the facts about superfoods in her new book of the same name.
We asked the fit Aussie to share her favourite songs to work out to - the perfect pick me up for Monday afternoon.
Or you can go to iHeartRadio for this 50-minute workout playlist.
Warning: Some songs contain explicit language
Follow nzherald on Spotify for more playlists.
* Superfoods Cookbook, by Michelle Bridges, published by Penguin, is available now. RRP $37.
- nzherald.co.nz