Auckland long weekend is heaving with activity — so many festivals we can't fit them all in. Here's what you have to pick from.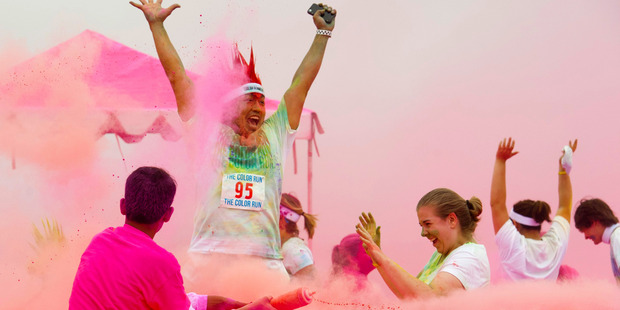 Kiwi's First Color Run
Color (with-no-u) Run has been whizzing around the world since 2012 with 170 events in over 30 countries. Inspired by the paint parties of the Indian Holi festival, this is dubbed the happiest 5km you'll ever run, where everyone is covered with a rainbow of paints (actually natural food grade corn starch) at every kilometre mark, finishing with an epic, family friendly Finish Festival - mass colour throws, DJs, dance-offs and food (with a clean-up zone to un-colour before you head home).
• Details: Pukekohe Raceway, Sunday, 26nd January.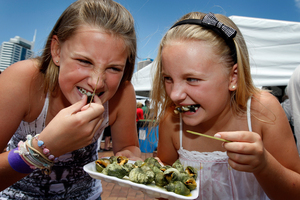 Auckland Seafood Festival
The Auckland Seafood Festival has just made it easy for us to be greedy. Over 80 dishes (count 'em here) from crayfish, kina, prawns, scallops, oysters and whitebait to every kind of finny thing, terrific drinks, cooking demos and fishing competitions for the kids.
We may just go back more than once.
• Details: Auckland Seafood Festival, Halsey Wharf, Wynyard Quarter. Saturday, Sunday, Monday, 11am - 6pm.
Auckland International Buskers Festival
On paper they describe it as juggling, dancing, comedy, puppetry, mime and acrobatics. But to see these guys and girls in real life is a whole other dimension. Check out GIANT puppets, master illusionists, robots, scary aerialists. Crazy, clever. Dive down the back of the couch for coins (they need to eat too) then head into the city for a laugh.
• Details: Auckland International Buskers Festival. All around the Heart of the City, Friday to Monday, day shows from noon, night shows at Market Square from 7.30pm. Download the app here for maps, updates, messaging your mates about what you're loving.
Bop around Laneway Festival
Every hipster in town will be hitting the Laneway Festival on Monday. The annual event has become an Auckland Anniversary Day must-see with its line-up that this year includes Kurt Vile, Savages, Cat Power, The Presets and for the first time the addition of hip-hop acts Danny Brown, Run the Jewels and Earl Sweatshirt. It's a great day in the sun that will help you wind down from the Big Day Out, and includes plenty of boutique food and beverage options. Dress light - if the sun's out it can get hot.
• Details: Laneway Festival, Monday, January 27th, Silo Park.
This long weekend's weather: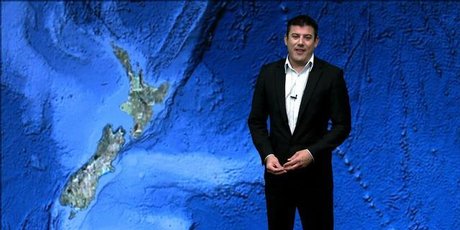 Follow Life & Style Online on Twitter here. Follow Life & Style Editor Nicky Park on Twitter and Instagram. Follow Weekend Life Editor Catherine Smith on Twitter and Instagram.