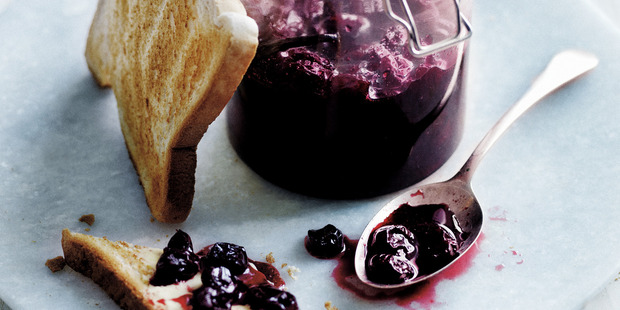 Although they share the same unmistakeable crimson hue, sour cherries are smaller and, as their name suggests, not as sweet as the table cherries we all pop in our mouths over the festive season. They hold their shape well in cooking and develop deliciously dark and complex flavours, making them the ideal choice for pie bakers and jam makers alike.
Makes 1 cup
• 500g frozen sour cherries
• 1 cup caster sugar
• ¼ cup sweet sherry
• 1 vanilla bean, split and seeds scraped


1. Place the cherries, sugar, sherry and vanilla bean and seeds in a large non-stick frying pan over high heat. Bring to the boil and cook, stirring occasionally, for 10-12 minutes or until thickened.
2. Discard the vanilla bean and allow to cool before serving.


Tips & tricks
• This recipe calls for frozen pitted sour cherries, meaning no messy seeding.
There's no need to thaw the cherries before use in these recipes, as they will soften quickly during cooking.
• Frozen sour cherries can be found in the freezer section of most supermarkets, delis and specialty food stores.
• The jam will keep in an airtight container in the fridge for a month.
For more recipes visit the Donna Hay website, www.donnahay.com.