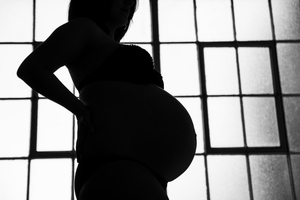 A midwife who failed to perform appropriate medical tests on a heavily pregnant woman whose baby died breached legal, professional and ethical standards, the Human Rights Review Tribunal has found.
Palmerston North midwife Esther Maree Candish was the woman's lead maternity carer near the end of her pregnancy in April 2011 after the woman's previous midwife went on leave.
According to an agreed summary of facts, less than a week (5-6 days) after Mrs Candish took over, the woman - who was about 39 weeks pregnant - became concerned about her unborn baby.
She sent Mrs Candish a text about a lack of movement from the unborn baby and increased vaginal discharge with black spots.
It was her first pregnancy.
In response, Mrs Candish told her via text to "drink ice cold water and sit quietly on the couch to feel the baby move".
The woman, known only as Ms A, was assessed by Mrs Candish and a student midwife a few days later.
Both had difficulty detecting the unborn baby's heart rate, which is extremely unusual in a full-term pregnancy.
While Mrs Candish claimed she eventually heard the baby's heart rate, the agreed summary of facts stated - given the advanced state of Ms A's pregnancy - that her pulse should have been checked and a cardiotocograph should have been arranged.
This was never done, even after a second assessment a day later where Ms A was found to be in established labour and the pair once again had initial problems hearing the baby's heart rate.
That night, Mrs Candish and the student midwife returned to Ms A's home after being informed that the mother-to-be was feeling bowel pressure.
On examination, she was found to be close to giving birth.
Her mother then drove Ms A to the nearby hospital, with Mrs Candish and the student midwife travelling separately.
Because Ms A's mother got lost, it took the pair longer than it should have to reach the hospital. Her baby was born about five minutes after they got there.
It was not breathing and had no heartbeat. Resuscitation was unsuccessful.
As a result of her actions, the tribunal declared that Mrs Candish had breached the Health and Disability Commissioner regulations.
Her care of Ms A also failed to comply with legal professional and ethical standards, it found.
The tribunal also stated that in the time since Mrs Candish appeared before the tribunal for her care of Ms A, the matter had been resolved between the midwife and Ms A.
Mrs Candish's lawyer, Carla Humphrey, said her client was pleased this had occurred.
- APNZ