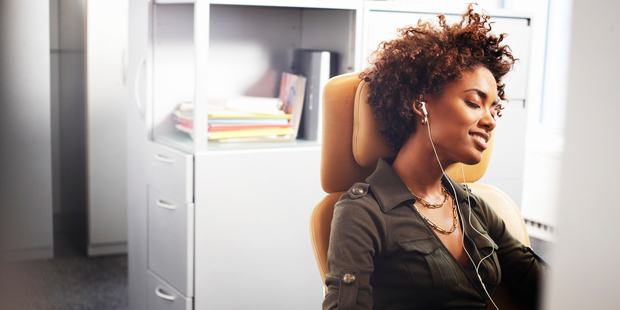 Welcome to this week's nzherald.co.nz playlist - a feature that allows readers to stream curated music from Herald staff.
It can be hard heading back to work after spending the holidays in the summer sun, but it doesn't have to be all doom and gloom. Pull up your office swivel-chair, pop on some headphones and listen to these awesome tracks that will help you beat the back-to-work blues.
This playlist was curated by entertainment reviewer Rachel Bache. Follow nzherald_ent on Spotify for more weekly playlists.
Warning: Some songs contain explicit language
Follow @nzherald_ent on Twitter for all the latest entertainment news.
- nzherald.co.nz