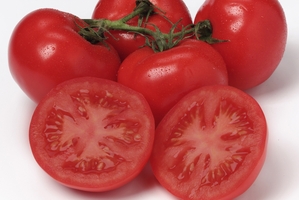 A crop of fruit and vegetable markets and retailers were pulled up after failing to correctly label irradiated tomatoes and capsicums imported from Australia.
The Ministry for Primary Industries confirmed seven complaints were made against vendors for not complying with the Import Health Standard during the recent month-long import season.
All irradiated produce was required to be labelled through the supply chain but six Auckland outlets and a Wellington outlet were taken to task by government officers.
Two complaints were about labelling at fruit and vegetable markets with the remaining five involving fruit and vegetable retailers.
Primary Industries spokeswoman Krissy Moreau said the department "assisted and directed" retailers flouting the law rather than prosecute.
All complaints were investigated by a Food Act officer who talked to the retailer about correct labelling.
The officer followed up with a letter confirming the verbal advice and included a copy of a ministry information sheet.
This proved to be an effective method to get retailers to comply, Moreau said.
A prosecution was considered only as a last resort.
She said any offending businesses would not be identified and investigation files were now closed.
Moreau said the ministry made sure suppliers knew about labelling rules before the produce arrived.