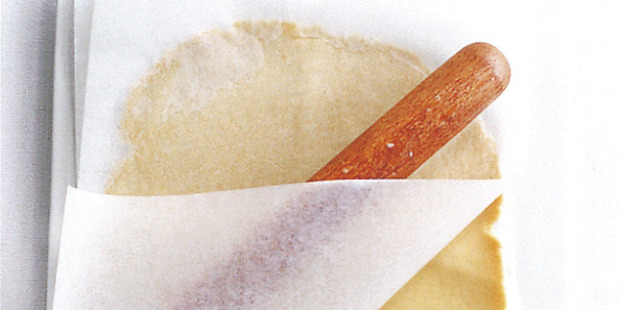 Vanilla pastry. Photo / Donna Hay Magazine
• 2 ½ cups plain flour, sifted
• ¼ tsp baking powder, sifted
• ⅓ cup caster sugar
• 270g cold unsalted butter, chopped
• ¼ cup iced water
• 1 tsp vanilla extract


1. Place the flour, baking powder and sugar in a food processor and process until just combined.
2. Add the butter and process until the mixture resembles fine breadcrumbs. While the motor is running, gradually add the water and vanilla, processing until the mixture comes together to form a smooth dough.
3. Flatten into a disc, cover with plastic wrap and refrigerate for 30 minutes.