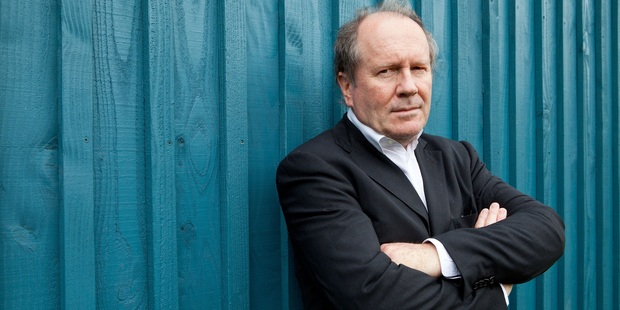 It's 1969 and James Bond is spending his 45th birthday alone. He has treated himself to a night at the Dorchester - a little break from his flat in Chelsea - but he's having a nightmare about the war, when he was in an elite branch of commandos in France. The dream wakes him up; he feels lousy. Flu? A hangover? In a recurring theme throughout this and recent Bond books, our hero decides eggs for breakfast will perk him up.
As he enters the hotel lift, he encounters a woman he'd watched in the dining room the night before. She's wearing a "jersey all-in-one catsuit with an ostentatious gold zip that ran from just above her groin to her neck ... Bond allowed the nature of his carnal appraisal to register in his eyes for a split second and saw her own eyes flash back: message received".
If Boyd, author of some fast-paced and intriguing literary thrillers in recent years (Restless, Waiting For Sunrise), is trying to reveal the inner man here, he's playing with a shaky hand, restrained, no doubt, by the Ian Fleming estate. There's only so much you can do with Bond and, in today's terms, he is almost a parody. Instead of being irresistible to women, he comes across as a dirty old dog.
Boyd even puts the words into 007's own head: "There was life in the old dog yet." But he means it as self-congratulation.
It's a wonder he can even function. Bond "noted with mild concern that he must have smoked over 30 cigarettes the previous night". A night in which he'd drunk at least two martinis, a bottle of rosé and a bottle of Chateau Batailley 1959 to go with his fillet of beef. Oh well, it was his birthday. But any crisis/celebration/near-miss will do. Boyd lays on the drinking so much that Bond has all the hallmarks of an alcoholic - and, as already noted, a perve.
It's the Age of Aquarius and Bond is a man from another time as he wanders happily along the King's Road, lunching in the company of hippies, drinking more wine and scoping "the small-nippled breasts of the girl on the next table", as well as thinking about the woman in the Dorchester (who has handily invited him to her place that night for a "party") and feeling "a little animalistic quiver of desire low in his gut".
Readers might feel a quiver in the gut of a different kind. We continue with more boozing and even a Bond-as-voyeur incident. Most unappealing. Thank God when he finally reports for duty. M sends him off to a West African country called Zanzarim torn apart by a civil war caused by the discovery of vast oil reserves. Bond must pose as a freelance journalist, carry no weapons (except for some poison disguised as aftershave) and dispose of the rebel leader, Brigadier Adeka. He prepares on the flight by perusing Graham Greene's The Heart Of The Matter - and slugging back double brandies.
The British Secret Service head of station in Zanzarim is, to his sexist astonishment and randy delight, a beautiful young African woman called - ding ding - Blessing. He falls into the trap: "A Blessing in disguise." And so it goes - dinner, drinking, smoking, thinking about sex. A reader might be forgiven for pleading: Get on with it! It's page 72!
Page 73: "After his breakfast - a pint of freshly squeezed orange juice, scrambled eggs, bacon..."
Finally, he and Blessing set about their mission, starting with a road trip during which his mind wanders and he fantasises about her body then reprimands himself: "Stop right there, Bond!" We wish.
Once the action starts, Solo grinds into erratic momentum but it really gets going when he moves out of Africa and into Washington where he flies "solo" to try and enforce an act of revenge. But the writing has a join-the-dots feel to it - which is, I suppose, exactly what this is. As an avid admirer of Boyd's writing and of the original Bond books and old-school movies, I had to remove the taste of this one by watching The Man With The Golden Gun on TV. Great fun.
Despite Boyd's clunky efforts to also present JB as a gourmand, I don't think I will try the recipe (p269) for James Bond's Salad Dressing with its "vinegar overload" and a description of Bond daintily making the dressing with a small balloon whisk at his table in an American steak restaurant. That's just so camp.
Solo by William Boyd (Jonathan Cape $37.99)