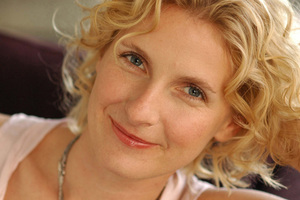 From the author of Eat, Pray, Love comes a remarkable new novel - a total deviation from Elizabeth Gilbert's 2006 bestseller, although just as likely to become a chart-topper.
In 1776, Henry Whittaker, the son of a gardener at Kew, is caught stealing botanical treasures from Joseph Banks.
Banks, described as "a beautiful whoring adventurous competitive adventurer", realises Henry possesses rare botanical gifts and decides to take advantage of them, giving the boy a choice between the gallows and the ocean.
During his time as a lowly cabin boy, Henry must have wished many times that he'd chosen death - life aboard the Resolution, during Captain Cook's final South Seas expedition, is no Sunday sail but Henry is strong and his saving graces are his intelligence and his abiding love of trees.
It is a brutal endeavour and lesser mortals would have perished but not Henry and, en route, he learns more than books could ever have taught him - not that he will ever learn to read. Unlike Cook, who is slaughtered in Hawaii, his body thrown back on deck before the crew's eyes, Henry survives five gruelling years at sea, and uses his wiles and his ruthless ambition to become rich.
Very rich. "Money seemed to love Henry. Money followed him around like a small excited dog."
In Holland, Henry takes an exceptionally intelligent and dour wife and together, severing all family ties, they move to America and make mountains of money from the fledgling pharmaceutical trade, creating an empire.
Into this newly rich and increasingly powerful family, a daughter is born and the story, which belongs to her, truly begins.
Alma is academically outstanding. As a child her education includes numerous languages (ancient and modern), maths, science and, of course, botany. Over time she carves herself a niche as an expert in bryology, the study of moss, which Gilbert makes the most fascinating thing on earth. Truly.
Sadly, Alma is also painfully homely and lacking certain confidences and this book is as much about her thwarted desires and disappointments as it is about her triumphs.
Although she fosters many deep academic friendships, mostly by letter, her relationships with people in the flesh are frequently awkward and she seeks solace in her microscopically narrow field and in the pleasure she can bring to herself.
Alma is an outstanding subject for a novel of this scope and, despite her extraordinary brain and education, it's not until her father's deathbed revelations does she realise that, for all her education, she knows nothing about herself or the world - which is why she finds herself, at the age of 51, on her way to Tahiti.
In part, this book is about the growth of scientific knowledge during the 18th and 19th centuries and it's also an examination of human nature, an instruction manual for accepting one's lot and making the most of it. Intellectually impressive and emotionally rich, the research alone is extraordinary.
Philosophy, botany, morality, gravity, slavery, sexuality, education for women, emancipation for slaves, thwarted desires, masturbation and the shame of sexual repression - The Signature Of All Things is clever, sad, funny, erotic at times and packed with all manner of discoveries. Simply put, this is a wonderful book, compelling, illuminating, knowing, historical, intelligent and even saucy.
One of the best books of the year.
The Signature Of All Things by Elizabeth Gilbert (Bloomsbury $36.99, out on Tuesday)