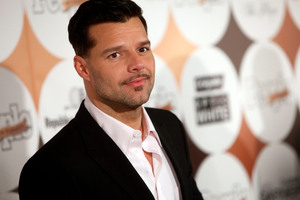 Singer and The Voice Australia mentor Ricky Martin will soon release his first book for children.
The Puerto Rican star says the story is based on his own experience as the father to twins Matteo and Valentino.
"I hope that the pages of this book can be useful for those who believe that the dreams we weave in our imagination can become reality," said the 41-year-old artist.
As he said on his blog and in the social networks, the book will be entitled Santiago, The Dreamer in the Land Among the Stars and will be released on November 14 simultaneously in Spanish and English.
The 32-page book is illustrated by Spanish artist Patricia Castelao and edited by Celebra, a division of Penguin Group, and it tells the story of Santiago, a boy who pursues his dreams, and a father who believes in the unlimited potential of his son.
"My greatest wish is that Santiago will occupy a special place in the hearts of children and their parents, with everyone enjoying this uplifting story that shows the fulfillment of dreams begins with self-confidence," Martin said.
- EFE