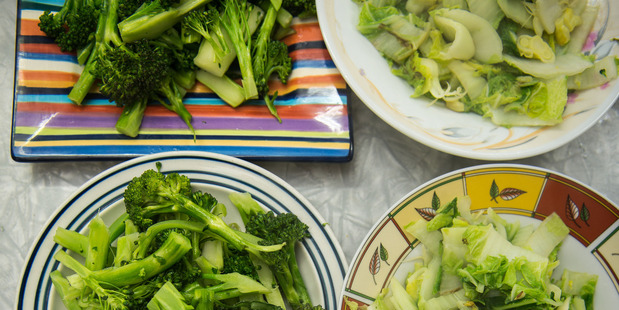 'A salad of your imagination'
I loved this idea, no recipe just garden inspiration, using what is on hand, such as little leaves, herbs, grated vegetables and edible flower garnishes.
Finish with a simple dressing of oil and lemon juice with a little sugar and mustard.
• Bok Choy
• Spinach
• Silverbeet
• Broccoli
• Chinese cabbage


1. Wash and trim all the leaves, finely dice any tender stalks.
2. Tear any very large leaves in half.
3. Steam the greens using a bamboo steamer over a pan of hot water. Young people need total supervision for this.
4. Once wilted, dry the leaves on a clean tea towel.
5. Place on a serving platter and dress with a little sesame oil, lemon juice and maybe some sesame seeds.