Spring has sprung and this weekend we're keeping it wholesome with some Spring cleaning, wholesome eating and green thumbing.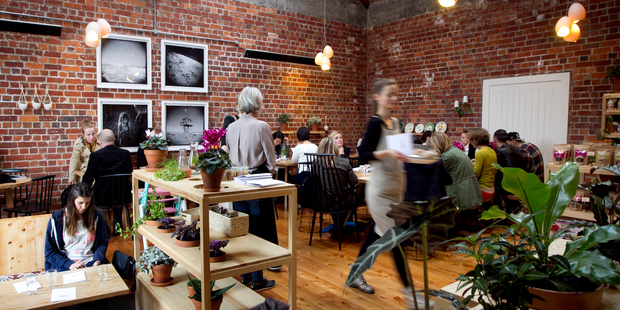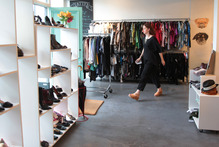 Spring Clean your life
This weekend we're keen to get stuck in to a bit of a Spring clean. We'll sift through all of our clothes and take any pre-loved summer wears to recycling boutique, Tatty's and maybe make a couple of bucks for our summer vacation. We'll then head out for a little fossick at one of the best furniture thrift stores in Auckland, Junk & Disorderly. Updating your living space makes it feel like a whole new place.
Details: Tatty's 159 Ponsonby Rd, Auckland. Junk Disorderly, 18 Kawana St, Northcote.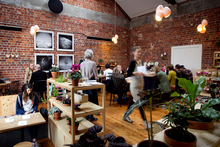 Eat wholesome raw food
This weekend we'll be treating our temple to the delicious raw treats served up by the new cafe in the Little Bird family, Unbakery Summer Street. They serve breakfast from 11am (the handmade sprouted bread is delicious) and offer a lunch menu from 11. Not to mention the cold brew coffee and cabinets glowing with gorgeous pies, tarts, cakes and slices.
Details: Little Bird Unbakey, 1a Summer St, Ponsonby. Visit their website here.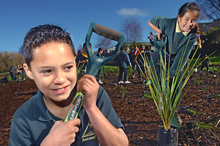 Save the world:
It's not every weekend we can aim to save the planet. But since Conservation Week starts on Saturday, we're pulling on the gumboots and hauling out the spade to go plant some native trees. On the Shore, that means heading to the Eskdale Reserve with Kaipatiki Project (Saturday from 9.30am to noon), swapping weeds for native plants at Howick (Recreation Centre, 563 Pakuranga Rd from 11 - 3pm) or heading over to Rangitoto Island on Sunday to inspect the vintage baches and take the tour to the summit. At home, we're going to take the Pledge (of the greenie, not no-drinking kind) with the Department of Conservation. From building a backyard weta motel to snorkelling in a marine reserve, we plan to get up close with nature.
Details: Conservation Week info here and more news about the Kaipatiki Project here.
Take a look at this weekend's weather in the video below (SPRING IS HERE!):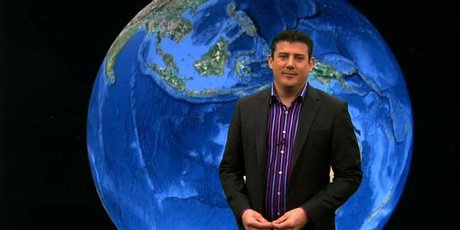 Follow Life & Style Online on Twitter here. Follow Life & Style Editor Nicky Park on Twitter and Instagram. Follow Weekend Life Editor Catherine Smith on Twitter and Instagram.
- www.nzherald.co.nz