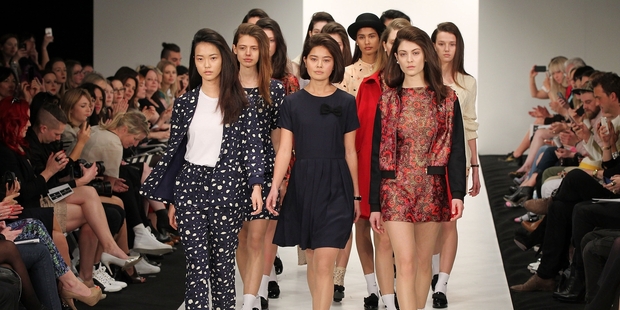 Models showcase designs by Twenty-seven names.
The first day of NZ Fashion Week closed on a high last night with Zambesi's homage to their New Zealand - and locally made - roots. The show featured an open backstage, with the models, designers, makeup artists and hair stylists on display along with the brand's winter 2014 collection.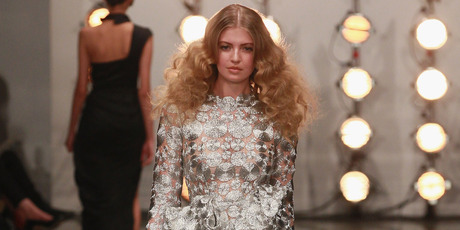 A full day of shows at the country's biggest fashion trade event began with a show from Twenty-seven Names, while Company of Strangers added a touch of the underground with an atmospheric show in the Sofitel hotel carpark and Hailwood went wearable, launching a new line of denim. Today's shows include Trelise Cooper and Stolen Girlfriends Club.