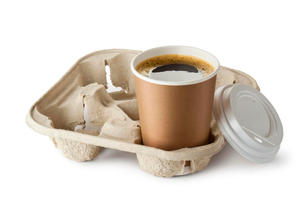 Consumer concern around the rising number of products with caffeine on the market has prompted a review into New Zealand and Australia's policies governing food standards.
Those living in New Zealand and across the ditch have been asked to weigh up three options on guidelines which determine the sale of caffeinated products in both countries.
A subcomittee of the Australia and New Zealand Food Regulation Ministerial Council, which is responsible for the regulation of food and beverages in each country, is leading the review.
The policy options paper, which was finalised last month, highlights changes in the caffeine market over the past 10 years.
"The most significant changes have been seen in increases in sales of energy drinks and coffee-consuming culture outside the home,'' the report said.
In particular, consumption of energy drinks has skyrocketed - with sales volumes in New Zealand and Australia rising from 34.5 million litres in 2001 to 155.6 million in 2010.
Currently, any foods which have had caffeine added to them must declare it on its ingredient list. Foods which contain guarana must also state on the label that it contains caffeine. Only energy drinks must disclose how much caffeine they contain.
While New Zealand's food standards clearly identifies how much caffeine is acceptable in foods, the current policy guideline prevents any review into caffeine regulation.
The report has identified several gaps in New Zealand food standards around caffeine which may need to be updated. These include:
* The absence of any standards on the presence of caffeine in sports foods - which has become more common since the removal of caffeine from the World Anti-Doping Agency's list of prohibited substance in 2004.
* No standards around the addition of foods that naturally contain caffeine, such as tea or coffee, to other products
Of the three policy options proposed in the report, the Food Regulation Standing Committee caffeine working group - who were responsible for the paper - recommended opting for an amendment to the policy guidelines enabling a more up-to-date approach on caffeine in foods. Under this option, a review focusing specifically on managing risks to vulnerable populations would occur, the report said.
The other two options consisted of making no changes to the current policy guideline, and removing policy guidelines altogether.
- APNZ