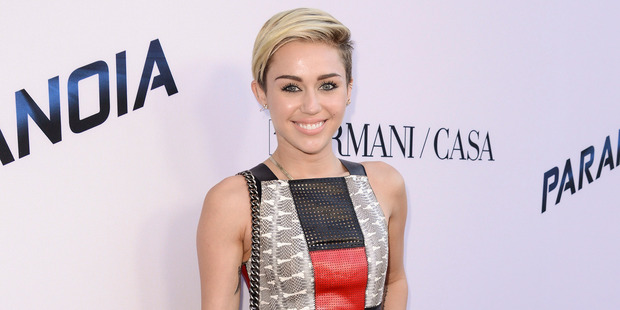 Miley Cyrus wants to have long hair again.
The pop songstress shocked fans in 2012 when she cut off her signature blonde locks in favour of an edgy shaved undercut.
After rocking the punk-inspired do for around a year, Cyrus admitted in an interview with pal Kelly Osbourne on Us show E!'s Fashion Police that she wants her flowing tresses back.
"I'm secretly tugging on it every night and taking (hair growth vitamin supplement) Viviscal, I'm not going to lie. But I'm going to rock it while I have it," she said.
Cyrus is more than satisfied with her image change though. The 20-year-old star wants to send a style message to women across the world with her experimental look.
"(Being) on the cover of Maxim and having short hair, I feel like I'm speaking on behalf of girls everywhere, breaking this stereotype," she said.
Cyrus also added to Osbourne: "I love a good weave. I can't help it, I love a good piece. But I don't have anything to clip (it to)."
Check out the many looks of Miley in the gallery below:
- COVER MEDIA