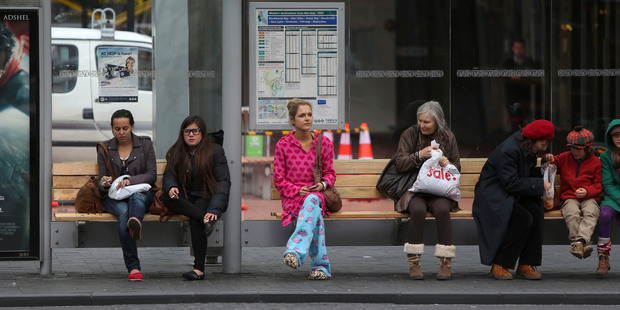 A firm tap on the shoulder is followed by a terse "show some respect" from a clearly offended elderly man.
The debate over wearing PJs in public is hotter in some places than others.
And the people at the New World supermarket in the blue-rinse suburb of Remuera do not approve.
My cupcake-patterned bedwear draws looks of distaste, a few giggles and a young check-out operator asks if I'm unwell.
He seems confused when I reply no, I just felt like wearing sleepwear for the day.
With leopard-print slippers and a fluffy dressing gown, I couldn't be more out of place on the well-heeled side of town.
I experience prickles of embarrassment as heads swivel when I pass through the aisles.
At a DVD store, a young boy is shushed by his mother as he asks why I am allowed out in my pyjamas and he is not, ensuing a tantrum and my quick departure.
At the Remuera chemist, I retreat from a hostile glare at the sliding door.
In this part of town, there are places one shouldn't go - and also where one wouldn't go because it isn't the done thing.