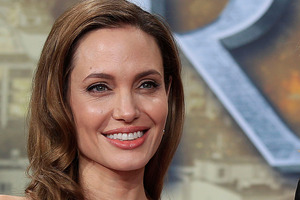 Women at high risk of developing breast cancer should be given drugs which could dramatically reduce their chances of getting the disease, doctors were advised.
However, New Zealand oncologist, Dr Anna Bashford warns this blanket suggestion should be taken with caution.
In guidelines issued by the National Institute for Health and Care Excellence (Nice), up to half-a-million women with a family history of the illness should receive the five-year course of tamoxifen or raloxifene.
This is the first time preventative breast cancer drugs have been slated in Europe; America and Canada are already on board.
Dr Bashford, a member of the Medical Advisory Committee for the NZ Breast Cancer Foundation said about 5 to 10 per cent of Kiwi women are considered 'high risk' and for them, preventative tamoxifen should be discussed. (Raloxifene isn't used for cancer treatment in NZ.)
However, the drug is loaded with potential side effects like deep vein thrombosis (which can lead to blood clots), an increased risk of cancer in the lining of the womb and a trend towards stroke risk.
"If a individual woman's risk of getting breast cancer is small then the downsides become more important. If her risk of breast cancer is large then the side effects might not be that significant when you weight it up," Dr Bashford told the Herald Online.
"It's a trade-off between the benefit of tamoxifen and the risks."
The "one-a-day" programme suggested to doctors in Britain is an alternative to the surgery chosen by celebrities including Angelina Jolie and Sharon Osbourne, said Nice.
Tamoxifen was shown in a clinical trial to reduce the risk of developing invasive breast cancer by about 50 per cent in high-risk post-menopausal women.
"Tamoxifen is extremely cost effective, that's because it's extremely cheap... and treating someone with breast cancer costs many thousands of pounds,'' explained professor Gareth Evans, who helped to develop the guidelines.
In New Zealand, this five-year programme would cost under $200, Dr Bashford estimated based on the current cost of tablets.
"So this treatment is potentially not just cost-effective but cost saving to the NHS and more importantly for women, they don't have to go through the stress and trauma of a diagnosis, radiotherapy, potentially chemotherapy.
"So it's a major breakthrough for women that they are going to be able to be offered this treatment in the future,'' he added.
Breast cancer awareness campaigners in the UK praised the report.
"We believe that this guideline is a game changer for people with a family history of breast cancer," said Caitlin Palframan, assistant head of policy at Breakthrough Breast Cancer.
"In fact for breast cancer overall it's a historic step for prevention.
"We think more women will have more options to reduce their risk, which ultimately means we will prevent more breast cancer cases."
About 650 women die of breast cancer each year in New Zealand, according to the NZ Breast Cancer Foundation.
- AFP, www.nzherald.co.nz