Melanoma development poses moral and fiscal challenges for patients, doctors and politicians.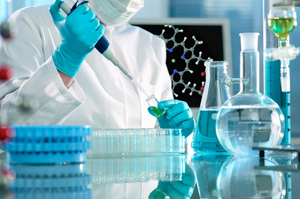 What price the Grim Reaper? You've got months to live, staring down the death sentence imposed by terminal cancer. Then you're told there's a potential way out, and a cost; almost A$150,000 for a chance to extend the horizon and watch the kids grow a little older.
That's the agonising and chilling reality for melanoma sufferer Scott de Young, a father-of-three whose only chance of survival comes in the form of a drug he can't afford.
"How can you put a price on someone's life?" he asks. "I can't understand it."
In Australia the 34-year-old is far from alone. The great sunburned land has long been the poster-child for the deadliest form of skin cancer, yet it is squinting in the face of a game-changing shift in treatment that has huge implications not only for melanoma, but a host of killer cancers.
In recent years the only drug offering hope to patients with melanoma that has spread beyond the skin has been Ipilimumab, which costs A$120,000 ($142,200) for a three-month course.
So far, the Gillard Government has failed to act on advice by its Pharmaceutical Benefits Advisory Committee to add the treatment to Australia's list of government-subsidised drugs.
And there is little prospect of change before September's federal election.
"With the political situation here, no one expects a decision until the new government is installed," says Peter Hersey, a professor of Melanoma Biology at the University of Sydney. "And it probably won't be a priority for them either."
That's devastating for sufferers of a terminal illness with a life expectancy usually measured in months rather than years.
Few are as attuned to the moral and fiscal challenges as Hersey. In Chicago this month he chaired a landmark session at the American Society of Clinical Oncology's annual conference.
Normally discussions on melanoma remain on the fringes, ignored by the vast majority of the 35,000 attendees. This year it enjoyed star billing.
The excitement centred on the appropriately named "Programmed Death 1 Receptor", which gets "tricked" by cancer cells into suppressing the body's immune response.
Rival trials by pharmaceutical giants Merck & Co and Bristol Myers Squibb (BMS) used antibodies to block PD-1, freeing up an immune system fightback.
Both studies reported positive responses in more than half the patients receiving the highest dose. In some, tumours shrank by around 80 per cent or disappeared completely.
Particularly encouraging results came from a combination of BMS's PD-1 drug Nivolumab and the existing A$120,000 Ipilimumab, which targets a different receptor.
"In the years to come people will talk about 'before PD-1' and 'after PD-1'," says Hersey.
"This is a remarkable development because people trying to treat cancer by immunotherapy have almost been regarded as witch doctors over the last few years.
"Chemotherapy has been the main treatment modality for just about all cancers. All of a sudden we're seeing results only seen before with chemotherapy, without the toxicity and apparently with long-term survival."
The PD-1 optimism is not confined to melanoma, which is now the subject of larger later-stage trials. Several companies are also studying its effects on lung, kidney, breast, bladder, neck and head cancer.
Investment bank Citi predicts the new drugs will treat most cancers within a decade, and be worth US$35 billion ($45 billion) a year.
But who will pay the prices demanded by pharma firms seeking returns from multi-billion dollar research and development budgets?
In Australia melanoma sufferers have reportedly sold family homes and raided superannuation funds to pay for Ipilimumab, also known as Yervoy.
Around 30 per cent will double their life expectancy to 20 months.
One in five survives more than two years. Scott de Young got treatment after friends and his local community rallied round.
Hersey believes innovation in medical funding is required to ensure access remains within reach of the majority.
One proposal requires a drug company to cover medical costs until the patient benefits from treatment, at which point the government or health scheme pays up.
"I'm close enough to the clinical trials scene to know what the costs are for the companies, and they're huge," he says.
"If the funds weren't there, the trials wouldn't be done and these treatments wouldn't become available.
"It's now a matter of developing systems that reward the companies but at the same time keep it affordable for governments and countries."