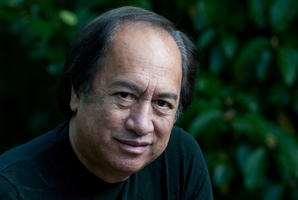 The book I love most is ... Charles Dickens' Great Expectations. I was actually born on the same day as Dickens, February 7.
The book I'm reading now is ... From The Uttermost Ends Of The Earth, by John H Gray. It's a history and guide to the New Zealand Division on the Western Front from 1916 to 1918. I have just started a project on Gallipoli and the Western Front which I hope to complete by next year.
The book I'd like to read next is ... My pal Stephanie Johnson's novel The Writing Class. It's on the bedside table but, as I got her to come and teach in the masters course at the University of Auckland a few years ago, I'm too scared to start it as I might be in it.
The book that changed me is ... For novels, everything by Philip Roth. He's my exemplar, everything I aspire to be as a writer. For short stories, Rashomon And Other Stories, by Ryunosuke Akutugawa, which I have carried around with me since the late 1960s. There's one story in it called In A Grove that taught me everything I needed to know about perspectives, truth and lies.
The book I wish I'd never read is ... Hubert Selby Jr's Last Exit to Brooklyn. It's a work of vivisection that made me physically sick and I hated it at the time; now, I admire it immensely. It's unforgettable and that's the reason I wish I'd never read it.


• Witi Ihimaera is a Maori writer whose novella Medicine Woman has been turned into a film, White Lies, to be released this week.