Grant Allen conjures up a banquet on the road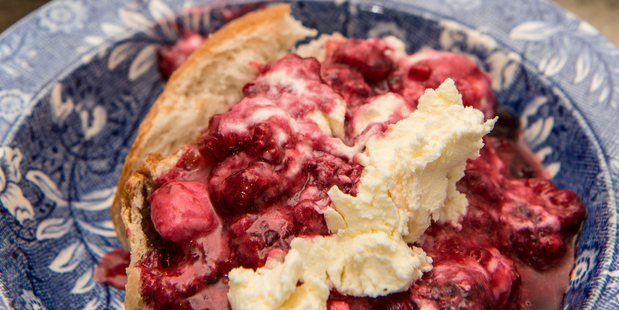 The Dutch baker at the market gave me some of his fruit bread to try, so that gave me the idea for one very easy dessert. The very last of the berries were on sale so I bought a mix of these. At the same berry stand I spied a bottle blackberry syrup.
Slice the bread into thick slices. Lightly grill them.
Warm the berries through with the syrup. Put a slice (or two, you can be generous) of bread on each plate, pile them up with warmed berries. A big blob of cream finished this dessert off.