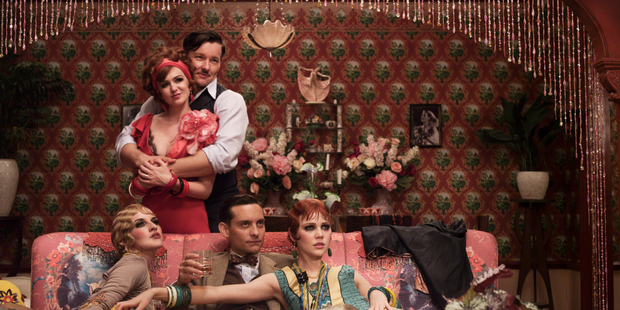 Catherine Martin says she loved working with the talented Miuccia Prada to design costumes for The Great Gatsby because she "challenges ideas of beauty".
Martin, who is married to the film's Aussie director Baz Luhrmann, says she worked closely with the famous Italian fashion designer on the film's outfits, saying she was the perfect choice to create the wardrobe for the decadent period film.
"Back then, you had the beginnings of Coco Chanel's career, you had Jeanne Lanvin, you had all these strong women making clothes for women," Martin told British magazine Look.
"I love that Miuccia challenges our ideas of beauty - what's appropriate to wear, what's ugly, what's beautiful, what's romantic, what's nostalgic, I think in a way, all those 20s designers were doing the same thing."
Working closely with Prada, Martin created a series of dazzlingly elegant costumes for the film's stars including Carey Mulligan and Isla Fisher.
The actresses can be seen draped in strings of pearls, jewels from Tiffany & Co. and feather boas. Then there are the elaborate dresses that feature dropped waists, pleats, panels of sequins and intricate beading.
Martin says she was determined to make the outfits capture the era, but also resonate with today's trends.
"We needed to find a way of translating the '20s into something that felt as new and modern as it was back in 1922."
- COVER MEDIA