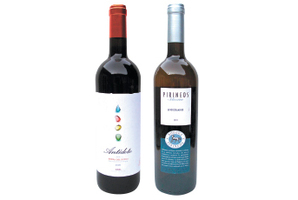 It's remarkable how many small companies import wines of interest from Europe.
Catherene Cook, of Casa Aragon, is a Spanish wine importer with a small but perfectly formed band of white and red wines from one of Europe's oldest and largest wine producers.
The wines are often brought in in tiny volumes and snapped up by consumers with an eye and a palate for a well-ripened, gutsy but refined reds from the other side of the world.
I recently tasted one of the best red wines I've had in a long time, a tempranillo - a grape varietal that normally doesn't sit high on my must-have list. This one changed my mind completely.
The 2010 Flor de Pingus is a wine of astonishing complexity with all the elegance and smoothness you could hope to garner from a grape that's usually big, juicy, fruity and bursting with personality.
It's the star grape of Rioja, usually found across northern and central Spain with some fine examples found here in New Zealand. The Spanish version smells of blueberries, tastes of deep red fruit and slides down your throat.
Interestingly, the winemaker, Peter Sisseck, was born in Denmark and has lived for 20 years in the Ribera del Duero region of Spain where the Dominio de Pingus winery is located.
In 1995, under the influence of the "garagists", the garage wine trend, the first Pingus was bottled. With the pure aim of making an honest wine that captured the essence of the terroir through old indigenous vines, this wine - named after Peter's nickname - made history: it was the first time a Spanish wine was lifted to the podium of the World's 100 Best Wines by the highly influential Wine Advocate.
International high-profile critic Robert Parker wrote: "With a score of 98 out of 100, it's one of the greatest red wines I've ever tasted."
That's the sort of accolade and affirmation you simply can't buy. Sadly, the wine makes its way to New Zealand in very small amounts - and despite its $150 a bottle price tag, is snapped up on arrival.
In the meantime, here are some smart Spanish numbers that are more affordable.


Recommended
2009 Antidoto, Ribera del Duero - $43-$50
Delicious, despite Antidoto being Latin for a remedy to neutralise a poison. This is fruity, juicy and plummy with a dash of herbs, a hint of cinnamon and a dryish finish. A wine of real interest, with fine, gentle tannins.
2011 Pirineos Seleccion Gewurztraminer - $28-$50
This is from Somontano, Aragon, at the foot of the Pyrenees range - a place with ancient villages, prehistoric caves, vines and white-blossomed almond trees. Lemony yellow with silver tones, rose petal, lychee, pineapple and citrus flavours, the wine has a dry, elegant finish.