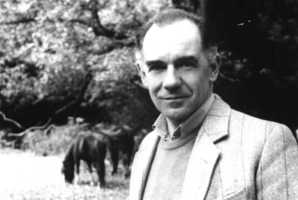 The book I love the most is ... The Tale of Genji by Murasaki Shikibu, the greatest family saga of them all, written 1000 years ago. Lady Murasaki, a lady of the Japanese court, wrote this classic.
The book I'm reading right now is ... The Black Count by Tom Reiss. This is the story of Alex Dumas, the son of a French aristo and a black slave, who rose from the rank of private in the old royal army to general after the French Revolution, and was the father of Alexandre Dumas, author of The Three Musketeers and The Count of Monte Cristo.
The book I'd like to read next is ... The Secret Life of Trees by Colin Tudge. It's about trees, and the things our ancestors knew about the living world.
My favourite bookshop is ... Shakespeare and Company on the Seine's Left Bank opposite Notre Dame. Book lovers can sleep there, as long as they help with the chores.
The book that changed me is ... A Confederacy of Dunces by John Kennedy Toole. Years ago, when I couldn't buy the film rights, I wrote a historical novel called Sarum instead, that started my own career.
The book I wish I'd never read is ... Summer Lightning by P.G. Wodehouse. As an author, once you've read it, you know the game's up. Better gracefully lay down your pen, find a deck chair and hope that the butler may bring you a drink.
• Edward Rutherfurd is the author of bestselling historical novels. His latest is Paris (Hachette). Rutherfurd will appear at the Auckland Writers and Readers Festival on Sunday, May 19.