Australia's fashion season throws the spotlight on that country's fast-changing shopping scene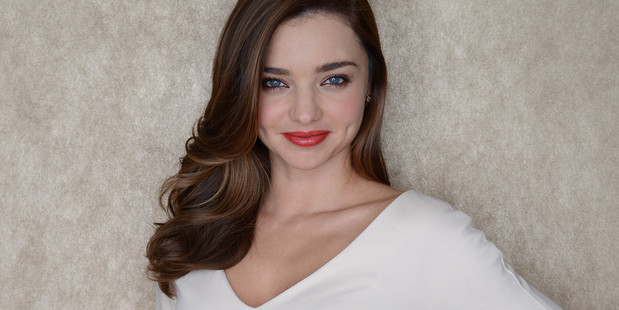 ON SHOW
Mercedes-Benz Fashion Week Australia begins on Monday, with Camilla and Marc having the opening honours. Two major differences this year should offer an update to the week: earlier dates, with the week more in line with the selling season, and a new venue, having moved from the long-standing venue at the Overseas Passenger Terminal Circular Quay to Carriageworks, a large heritage-listed space in the former Eveleigh rail yards. That will mean less street style images with the Opera House in the background.
New Zealand will be represented on the schedule by Kate Sylvester and Zambesi, both returning after sitting out last year. Sylvester, Trelise Cooper and Karen Walker all featured in last month's L'Oreal Melbourne Fashion Festival which had a good line-up of leading Australian designers.
The absence of some top names at fashion week has caused whispers including no shows from Josh Goot and Willow (who were in Melbourne), Zimmermann and Dion Lee - although Lee announced last week that he will be taking part, kind of, hosting a private dinner and show.
Adding a shot of glamour will be Alex Perry, who returns with a show on Monday. Other expected MBFWA highlights? The rumoured return to the runway of Australian supermodel Gemma Ward and the front row battle of the magazines. The fashion magazine landscape in Australia has changed radically recently with the closure of Grazia, the chic new team at Vogue (many were previously at Harper's Bazaar) and the very new team at Elle Australia, which launches in September with Justine Cullen, former editor of Shop Til You Drop, as editor, and Damien Woolnough, fashion editor of The Australian, as deputy.
KERR OUT
Miranda Kerr is out as the face of David Jones in an unexpectedly early end to the supermodel's five-year contract with the department store. Word is the supermodel wanted her deal, reported to be worth A$1 million a year ($1.24 million), doubled, with shoots done in LA where she is mostly based with husband Orlando Bloom and son Flynn. The parting of ways nine months early was described as "amicable" but reports also surfaced last week that focus groups had found the increasingly high-profile Kerr's rating as "relatable" was falling with everyday shoppers. Be that as it may, she still sells the socks off magazines as Australia's-sweetheart-made-good. The move came the same week that David Jones reported a 13 per cent profit fall as retail conditions continue to be tough across the Tasman.
DJs has announced its new face will be rising name Jessica Gomes. The shapely Eurasian model hails from Perth and is a favourite of Sports Illustrated. She starred on the runway in Melbourne and stands out in a country where models are noticeably less ethnically diverse than here. Around the festival, some were asking if Aboriginal model Samantha Harris might have been an even bolder choice.
ZARA SPREADS
Zara is set to open store number eight in Australia, while New Zealand still waits for store number one. The international fast fashion phenomenon is gathering pace in Australia with both Uniqlo and H&M announcing they will open their first stores in 2014. Topshop is looking to expand, having recently headed into inner suburban Melbourne, with a big new store in South Yarra.
LAP OF LUXURY
Gucci will open its third Sydney store at Bondi Junction mid-year, bringing its tally to eight nationwide. Plans are also afoot for an extra store in Melbourne, in the $1 billion-plus Emporium development due to open in the inner-city late 2013. Perth and Queensland are also getting the luxury treatment, with stores opening to take advantage of mining wealth in the west and the tourist market in the north.
SHUTTING SHOP
Rising international interest in the Australian market also means rising inner-city rentals, meaning emerging designers are ever more likely to be found in clusters in the inner-city suburbs. Even established names are finding the going tough. Bettina Liano announced the closing of her Little Collins St, Melbourne, store this month, citing ruinous rents. The designer, who made her name with form-fitting denim has headed for New York, telling Ragtrader magazine her new store in Soho's trendy Mott St was half the price and not in a "dead" retail zone populated only with "tumbleweeds".
SEVEN THE STAR
Kiwi model Zippora Seven is the star of the show in an exhibition by expat photographer Derek Henderson and illustrator Kelly Thompson, now on in Melbourne. The intimate Darkness of Noon show, which features a naked Seven in poses both shot and drawn, has a touch of the David Hamilton about it. It was opened during the fashion festival and runs until Saturday at the Edmund Pearce Gallery. A book accompanies the exhibition, available to order from darknessofnoon.com. Also worth checking out are Ballet & Fashion and Dior and Yamamoto: the New Look at the National Gallery of Victoria.
ONES TO WATCH
Brothers Alexander and Tim Britten-Finschi have won the rising young designer award that helped boost the profiles of Dion Lee, Josh Goot and Toni Maticevski. The Melbourne brothers were the only menswear specialists among the five finalists for the L'Oreal Melbourne Fashion Festival National Designer Award. It provides a cash prize and support for an emerging label. The brothers said they were looking to export, with plans for a presentation of their sharp suiting with a modernist twist at Paris Men's Fashion Week in July. Fellow Melbournian Livia Arena also stood out with simple shapes in silk and cut-out leather.
STAR TURN
Heritage pieces from Bulgari's famously colourful collection will be on tour next month. The pieces are drawn from the 70s to the 90s and will be accompanied by design drawings to be displayed at Bulgari's Castlereagh St, Sydney store from April 2-16 and at Collins St, Melbourne from April 17-30.
NAME DROP
Head into Sportsgirl for a hit of Henry Holland - the British designer's capsule range is the latest chain store collaboration setting fashion fans abuzz. Boldly patterned in orange and purple patchwork, the fun pieces are priced from $80 to $150, and include a signature slogan T-shirt.
Another collaboration we like sees a striking design by eccentric artist Florence Broadhurst interpreted in dining wear by Kate Spade. Keep an eye on discount store Target for other savvy collaborations. The latest are in childrenswear, with ballet-inspired outfits from Collette Dinnigan, denim from Ksubi and a relaunch of the Mooks lifestyle brand last month.
•Janetta Mackay travelled to Melbourne for the L'Oreal Fashion Festival courtesy of Tourism Victoria.
- VIVA