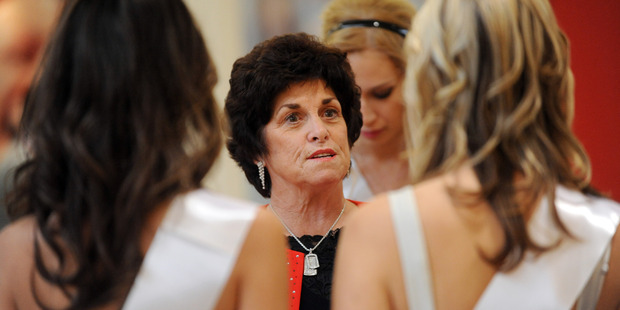 Organisers of Miss Universe New Zealand want a longtime industry figure and former pageant rights holder to cease and desist her operations.
Val Lott lost the rights to run the Miss Universe competition in December to a new consortium made up of former pageant judge Jack Yan, television producer Nigel Godfrey and Evana Patterson.
Mr Godfrey told the Herald Mrs Lott, who has been involved in the industry for 25 years, had to stop running the www.missuniversenz.co.nz website as it was misleading.
"She is continuing to operate as if she has the franchise. That is a problem for us. Miss Universe New Zealand is our brand and we will take very seriously anyone who damages it."
Mrs Lott and Mr Yan fell out during last year's competition when the Miss Universe title was given to Avianca Bohm - a South African who did not have citizenship and was eventually stripped of the crown. Talia Bennett was made the winner.
Mr Godfrey said there was no question last year's contest was a debacle. This year would be about reinventing the competition.
Mrs Lott said Mr Yan had been a close family friend, as had Ms Patterson, who'd attended her wedding.
She said their obtaining of the rights was the "ultimate betrayal".
"The most upsetting part is Nigel Godfrey's got a website up saying Miss Universe is back as if it's been away. It's never been away at all, I've done a fantastic job for the last six years."
Mrs Lott said she would change the name of the website and take down the official logo.