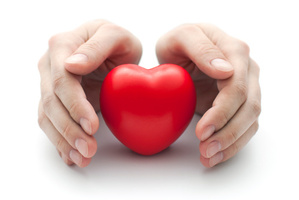 Volunteering is good for the heart as well as the soul, researchers say.
A study showed that even at a young age, those who help others have healthier hearts that could fight off disease.
Scientists found health improvements among volunteers after only ten weeks of taking part in community programmes.
Researcher Hannah Schreier, of the Icahn School of Medicine in New York, said: "The volunteers who reported the greatest increases in empathy, altruistic behaviour and mental health were the ones who also saw the greatest improvements in their cardiovascular health."
The study, published in the journal JAMA Pediatrics, tested 106 teenagers from Vancouver. Those involved in altruistic activities had lower levels of cholesterol and inflammation.
- DAILY MAIL