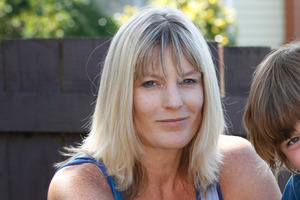 Mother Hannah Henderson says limiting who is eligible for baby formula in the event of a natural disaster is making a stressful situation even worse for mothers struggling to feed their infants.
Her comments follow a change announced today by the Infant Nutrition Council to the voluntary code of practice in how formula can be distributed after a disaster.
Infant formula manufacturers will now have to give donations to designated health agencies to control, and they will pass on the formula only to infants who are medically required to be fed with it.
Mrs Henderson, from Wellington, suffered a haemorrhage when her first son Tom was born. She needed blood transfusions and became seriously anaemic.
In the weeks following Tom's traumatic birth, Mrs Henderson tried hard to breastfeed, but was not able to, so bottle-fed him.
"It was really tough because it felt that I had to justify what I was doing."
There was no support for her with her decision, she said.
Parents who have just gone through a natural disaster would be going through enormous stress, she said.
"And then if you are faced with the additional stress of feeling like you need to give your baby formula, but can't, I just don't know what impact that would have on women.
"In light of a natural disaster you should be making all other aspects of life as easy as you can for people, not making them harder by cutting out options."
Katie Hughes supplies Bellamys Organic formula, and was shocked at the announcement.
"What happens if the mother can't breastfeed anymore and it's not to do with a medical reason?"
She said the change was "bizarre".
"The whole reason it's there is to give women that choice."
Some women chose to give their toddlers formula over cow's milk and they would probably lose out too, she said.
The editor of KiwiFamilies.co.nz, Rochelle Gribble there were lots of reasons why babies were not breastfed.
"In the case of a natural disaster, it's not like you can plan ahead for that and if your child is on formula, most women wouldn't be able to just start breastfeeding.
"It's not taking a pragmatic approach to the fact that babies need to be fed."
Some mothers under stress could find they would not be able to produce the milk they normally could, and if babies did not have a medical problem that could have serious health implications, she said.
A Plunket spokeswoman said they follow the Ministry of Health's guidelines on infant nutrition and would also follow the ministry's policy in the event of a disaster situation.
The revised code for the marketing of infant formula in New Zealand brings it into line with the World Health Organisation's code of marketing of breast-milk substitutes.
It includes preventing companies from distributing samples of infant formula to pregnant women, mothers of infants, or their families and caregivers of infants unless they are distributed by a health practitioner.
Under the revised code, gifts or utensils or other articles that may discourage a mother from breastfeeding her infant should not be distributed to pregnant women, mothers of infants and caregivers of infants.
Infant Nutrition Council chief executive Jan Carey said this included free gifts and products.
"Anything that could be seen as an inducement to take formula - like a gift of formula, branded pens, cups, or bottles."
"It would be very sinister if an infant formula company gave a parent a bottle, wouldn't it? That's a no no."
Ms Carey said infant formula manufacturers and marketers who were members of INC were committed to the code and believed breast milk was the best form of nutrition for a baby in the first instance.
Associate Minister of Health Jo Goodhew reiterated the priority was promoting breast-feeding.
Infant formula maker Heinz Wattie's said it supported the revision of the code, as it was a safeguard which was in line with the provisions and spirit of the existing voluntary code.
Nestle also supported the changes, with a spokeswoman saying the disaster distribution provisions were similar to those already in place in Australia.
In the recent Queensland flood, infant formula had been distributed through healthcare professionals and agencies.
"We think that's entirely appropriate. Those agencies are often already involved in the distribution of food and other essential services, and that's a good and effective way for infant formula to reach people who really need it, at a time when they really need it."
- APNZ