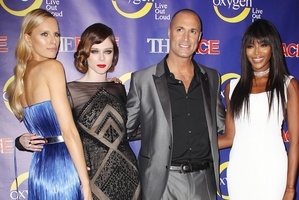 Naomi Campbell doesn't believe in excuses.
The 42-year-old supermodel admits she frequently turned up late to modelling jobs - and recently arrived to the premiere of her new show The Face in New York hours after her co-hosts Karolina Kurkova, Coco Rocha and Nigel Barker - and although she feels embarrassed by her rude behaviour, she is adamant that she is honest and was always professional when she eventually arrived to work.
Speaking in an interview on CNN's Fashion: Backstage Pass: "My lateness was terrible, and I'll admit to that, but I never would actually come in with a story of why I was late. But I'd get there, and I'd get the job done. I never believed in giving an excuse. I'm not going to lie."
The British beauty also confirmed she is on the mend and back to wearing high-heeled shoes after she was viciously attacked and robbed by two bikers in Paris in November, leaving her with torn ligaments in her legs that required surgery.
"I can't keep [the heels] on for too long."
- BANG! Showbiz