We're back at work, the kids are back at school and already the summer break is an all-too-distant memory. Joanna Mathers finds out what the rest of 2013 will have in store for us.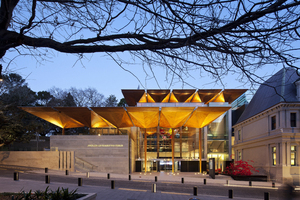 If you were to believe the Mayan calendar, this year wasn't to be. Last year marked the end of a 5125-year cycle and, according to which website you read, would see the Earth obliterated by another planet, sucked up by a black hole or undergo a complete spiritual transformation.
Instead, 2013 dawned into a long, pleasant summer scoring one of the driest Januaries in the North Island in 100 years.
And there's more pleasant weather to come. MetService meteorologist Daniel Corbett predicts a nice weather pattern ahead, with anticyclones interspersed with troughs. But be aware, it is cyclone season, so there is always the chance of these developing in the Pacific, he says.
So what other turbulence, trials and treats can we expect? Is the recession really showing signs of easing up? What about the housing market? What will be the trends in fashion and travel? What can we look forward to in the way of live music, cultural events and outdoor activities?
Here's a rundown of what to expect.
There are signs the country's economy is recovering slowly. The Treasury's Half Year Economic and Fiscal Update, released in December, revealed that the country's economy continues to slowly recover from the 2008/09 recession, and that this trend is likely to continue.
Our gross domestic product is predicted to continue to grow throughout the year, although this growth will be uneven and with variable outcomes in different sectors and regions.
Auckland Chamber of Commerce's Michael Barnett says this year is the time to be proactive. The improving economy will provide opportunities for businesses but not for those who sit back and wait.
Most firms have trimmed costs and are in a good position to meet a recovery but are operating in an environment of caution. In such an environment, firms are slow to invest, to employ and to make the big decisions.
"Making things happen with a focused plan and a sense of objectivity will work."
Property prices are expected to remain buoyant this year, fuelled by a shortage of property for sale.
Real Estate Institute chief executive Helen O'Sullivan says the shortage of properties for sale drove up prices last year, particularly in the Auckland and Canterbury regions, and believes the housing market this year will follow a similar pattern.
"We are expecting to see these trends continue with volumes steadily improving in most markets, albeit probably not at the pace at which they have increased this year. In the Auckland and Canterbury regions we expect to see prices continue to increase, although increases should be relatively modest outside of those regions."
The economy and housing aside, there are plenty of highlights to keep Kiwis occupied. This year, the Royal New Zealand Ballet celebrates its 60th anniversary with a full year of performances, including a new work starting next month entitled Made to Move, which features three works that celebrate the joy of dance.
The ballet company will also tour Swan Lake through the country from July to September, and the ever-popular Tutus on Tour will tour from October to December.
For opera buffs there's a season of Madam Butterfly at the Aotea Centre in April.
The Edge (which incorporates the Aotea Centre, the Civic, the Auckland Town Hall and Aotea Square) will host the Auckland Fringe Festival (February 15 to March 10) and the Auckland Arts Festival (March 6-24) featuring local and international talent. And the UK's National Theatre smash hit War Horse comes to the Aotea Centre in August. (The starring horse is manipulated by three puppeteers.)
Auckland Art Gallery celebrates its 125th anniversary this month. As well as a range of free live performances, talks and tours, it will offer the first 125 people to arrive at the gallery free entry to the photographic exhibition Who Shot Rock'n'Roll. Other highlights include the exhibition Angels and Aristocrats, European art from the 14th-19th century that was collected by early New Zealanders (March 23 to June 16) and the 5th Auckland Triennial (May 10 to August 11).
Fans of classic rock and pop will be well catered for as music legends from the past visit New Zealand. Barry Gibb (Bee Gees) is headlining the Mission Concert at Mission Estate Winery on February 14; Neil Young and Crazy Horse play Vector Arena on March 21; and Joan Jett will be joined by glam rockers The Darkness for a show at the Logan Campbell Centre on April 9.
Ozzy Osbourne will bring Black Sabbath to Vector in April for a night of classic metal; hopefully he'll remember the lyrics. South London MC and producer Dizzee Rascal and New York's hottest property, 22-year-old Azealia Banks, will headline Back to the Future (a showcase of international hip-hop) at Vector on March 1; and 90s superband Garbage will rock the Civic on February 20.
As for what to wear out on the town, say goodbye to bold prints and blocks of colour. Fashion designer Georgia Currie says 2013 will see some big changes in colour and silhouettes. "We are seeing a return to more subtle and neutral colour palettes. Texture is always key, so accessorise with interesting pieces, big bags and chunky jewels."
The 90s look set to be a big fashion influence in 2013: "Slogan tees with crisp structured pieces, masculine silhouettes, pants and separates." Oversized pieces will also be big in this year.
"I am inclined to be more boyish in my styling, so I implore everybody to get their hands on a pair of oxfords or saddle shoes. Also, if you don't have one, now is the time to buy a great coat or trench."
Sports fans will have plenty to keep them on the couch in front of the TV sports channels. The Black Caps tour England in May and June, the All Blacks play France in Auckland, Christchurch and New Plymouth, and the Rugby Championship runs between August and October.
The Winter Games will take place in Queenstown over the winter months, including skiing, figure skating, curling, ice hockey and snowboarding. The event will attract more than 10,000 athletes from more than 50 countries.
Come September and we'll be glued to the America's Cup as Emirates Team New Zealand battles it out against the best yachties in the world in San Francisco.
Trials take place in February, so fingers crossed we get the chance to battle for a place in the Louis Vuitton series in July. The winner of this will take on Cup-holders Oracle in the finals in September. Late nights shouting at the TV are predicted.
Then there's the Rugby League World Cup in England and Wales in October and November.
For those keen on the outdoors, the new Waitawa Regional Park will be partly open for use by the end of this year. Once an industrial wasteland, the picturesque headland near Kawakawa Bay in Southeast Auckland will be transformed within five years.
Stage one, which includes a water supply, toilets, campsites and a carpark, will be developed by December. Trails and other facilities will be developed over the next few years.
Auckland's waterfront is set for great things as well. Luke Henshall from Waterfront Auckland explains: "This year is looking to be a big year in the development of the waterfront. There will be further growth of Queens Wharf, with programmes of public events and the opening of Shed 10. It's been beautifully redeveloped in a way that reflects its 100-year history [as a cargo shed]."
Two waterfront streets are also being developed in the area. Daldy and Hasley Sts will be transformed into pedestrian-friendly walkways, and will improve connections between North Wharf and Fanshawe St.
The new Daldy St design will include the planting of native trees and feature reused material. Public art will also be on display.
Top five trends for 2013
1. Adult playgrounds
No, it's not kinky. Adult playgrounds are an international trend aimed at increasing access to fitness equipment and making exercise more fun. Think rock walls and jungle gyms.
2. Allergen free
Gluten, dairy, nuts . . . everyone seems to have an allergy these days. Expect more allergen-free products to hit the shelves this year.
3.Appcessories
Forget Angry Birds and Twitter for mobile, this new breed of apps takes technology to a new (and slightly scary) level. Gloves with embedded microphones, high-tech specs with inbuilt screens - what will they think of next?
4. Chia seeds
The health-conscious among us will already know of this "wonder food" but it's set to hit the mainstream in a big way. Chia seeds offer protein, antioxidants and fibre, and have already appeared in staples such as Vogels bread.
5. Detoxifying
As the public become more aware of chemicals in everyday products, corporates will respond by removing toxic nasties from their goods.