Landscape gardener and Life columnist Justin answers your questions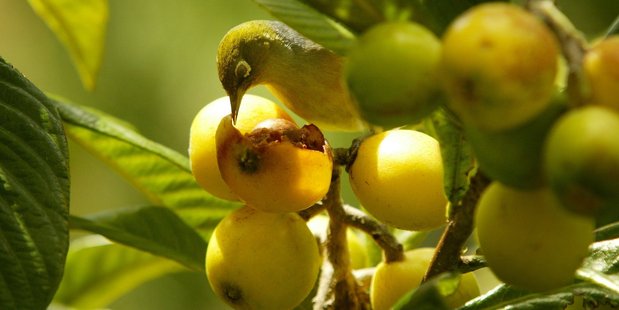 Q: All of my 14 various tomato plants are stunted. Instead of growing upwards they are sprouting lots of laterals, so they resemble small bushes. They are otherwise green and looking okay. We have put sheep pellets, compost and seaweed in the garden, and I also added Epsom salts and milk powder around them as you have suggested. Is this due to an imbalance in the soil, too much Epsom salt, or is it likely to be a virus/viroid? Should I pull all the plants out? - Verena Jonker
A: Besides all being miniature varieties, the answer could be a lack of calcium in the soil. Dress the plants with gypsum. Another answer could be irregular watering. Go for little and often and see if that makes a difference.

Q: I have a loquat tree that for the first two years bore fruit, but in the last two years we have had nothing. We do have bees around, so that's not the problem. Can you tell me how I can get it back to fruiting as it is only a young tree? - Thanks, Maureen
A: The loquat is a very hardy tree that actually does reasonably well in New Zealand conditions. One of the classic problems is overfeeding. With this tree, less is more. Also, if the tree is young, its fruiting will improve in quality and regularity as it ages.
As I'm learning myself, good things take time.

Q: After removing my broad bean plants, I read in your advice that I should now dress this garden with sheep pellets and compost. Is there any reason why I cannot use chicken manure instead of sheep pellets? - Thanks, Hedd
A: No reason at all. In fact, chicken manure has the highest concentration of nitrogen of any animal manure, so at this stage in your crop rotation cycle chicken poo is a great idea. For those of you without hens though, sheep poo is good too.

Q: I planted a tamarillo in a sheltered part of my Hamilton garden a year ago. It grew fast to 3m and has lots of flowers, but its branches keep breaking off. It can't be wind in this situation, but I come out and find another branch simply torn off - anything from half the tree to minor ones. It's as if the whole plant needs scaffolding to keep it together. What is causing this and what can I do? - Many thanks, Judy
A: Fruit on a tamarillo is produced on the current season's growth. Older limbs can be more fragile than the younger ones, so I suggest pruning the older limbs back to encourage new growth. Shade can also play a part, as new growth becomes softer with less available light. Feed and keep the trunk well mulched.

Q: The vegetable garden has kikuyu in it. It has been left for many years and is now completely taken over. I don't want to use chemical sprays. What could I do? - Thanks, Tracey
A: Cover the ground with thick brown cardboard and spread a 100mm thick layer of bagged compost or planting mix over the top, followed by pea straw. Make sure the cardboard is overlapping and at least two cartons thick. Plant young seedlings straight into the compost/planting mix. Over six months or so the kikuyu will become unviable, while the condition of the soil under the garden will improve no end.