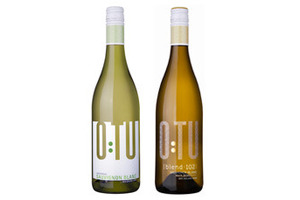 It's not a proper New Zealand summer without sauvignon. The white, pleasant and uncomplicated wine remains a firm favourite locally and our calling card internationally.
It's not just New Zealand sauvignon blanc that's in demand around the world but specifically that from Marlborough.
Many superb sauvignons are not always the result of Marlborough's grapes, but for people in faraway places, Marlborough resonates with what they perceive to be the real thing.
Fortunately, despite a prospect of a shortage, there's a lot of it still to go round.
Into the fray comes the reborn O:Tu, shorthand for where the vineyards are situated on the coastal south-eastern corner of the Awatere Valley, where the Otuwhero river and coastal breezes create a long, cool growing season, ideal for growing bold, punchy wines.
Jan Kux is the winemaker and general manager of O:Tu. Born in Libya, he's an American citizen now based in Switzerland but spends six months of each year "steering the ship".
"As a winemaker, you never have a second chance.
I don't want a product that's just a beverage ... I want to work on key aspects of the fruit."
Kux started out as a tour guide then studied law and languages at Leopold-Franzen University in Austria, but his love of wine and the chance to make it meant his legal career was replaced with a life among the vines.
"With O:Tu we don't want a gastric burner with sky-high acidity, we're targeting women who normally go for a chardonnay or pinot gris ... we're looking for less or restrained acidity."
The intention is to create wines that push the boundaries of what has traditionally come out of Marlborough.
Says Kux, "The Awatere Valley vineyard terroir is outstanding, producing fruit that has bold flavour. Our vision is to take that fruit and craft bold, distinctive wines using old world winemaking techniques that I've learned at some of the great European vineyards."
Kux is not a big fan of using fining agents in the winemaking process but if he has to, he does so sparingly.
The wines are impressive and worth seeking out.
Recommended
2012 O:Tu Marlborough Sauvignon Blanc - $22.99
This is pitched at 20-somethings as an easygoing, lighter style for social occasions. Bottled early to retain maximum freshness and aroma, it is bright, breezy, full of zest and chock-full of gooseberries, lemon and lime.
2012 O:Tu Marlborough Sauvignon Blanc Blend 102 - $26.99
This is a more complex and full-bodied style with potential to age over the next four to six years. It has aromas of grass, nettles, blackcurrant, white peaches, gooseberries and lime, and a flinty mineral finish with honey melon flavours.