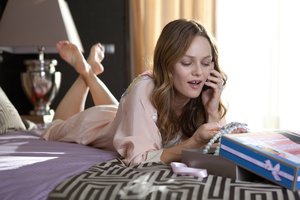 Singers and actress Vanessa Paradis is the new face of H&M.Photo / File
French singer Vanessa Paradis has signed up to front fashion house H&M's new environmentally friendly line.
The French star models pieces from the chain's Conscious collection, which features organic cotton and recycled polyester.
"I like being part of something like the Conscious collection at H&M,'' she says.
"I try my best to shop consciously, and vintage is very much part of my wardrobe. I love the style and it works in an eco-friendly way because I like to use and reuse old clothes.''
- WEN