Avoid that new year, but same old weathered you, feeling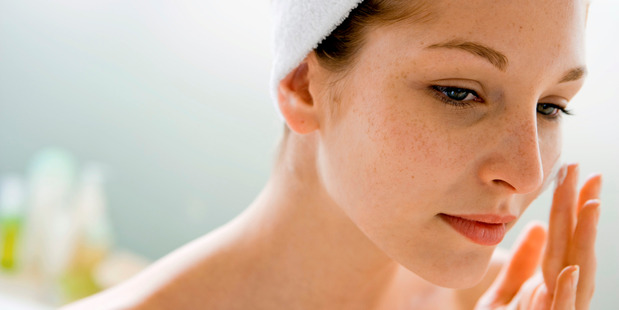 Talk of fresh starts quickly derails each January as reality and routine set in. Beautywise, it is easy to be on the back foot from day one, with holidays being responsible for much of the TLC we need. Climatic assaults leave our skin and hair dehydrated so it is good to step in early to counteract the damage.
Moisture is the number one need at this time of year so ensure you get plenty of it. Lip balms and hand creams are indispensible items that need frequent reapplications and face and body moisturisers should be lavished on, ideally morning and night. Try oils for extra conditioning for skin or hair and use thick creams or balms on elbows, knees and heels. None of these needs to be particularly expensive, quantity not quality sometimes does carry the day, but look for fast-absorbing, non-greasy options.
Don't rely on sunscreen alone to give you enough facial moisture and do ensure you cleanse thoroughly each evening to avoid clogging pores. Removing fake tan is also vital if you want reapplication to go smoothly. Left to wear off unaided it will give legs a patchy, leathery look.
Here are three easy things to improve your appearance this summer season:
• A pedicure to rid your feet of scaly bits. (Try a Chinese one or get out the pumice at home.)
• A hair conditioning treatment to add silky shine. (Use a mask or go to the salon for an infusion.)
• A mild exfoliating facial to refresh your complexion. (Or lie back and enjoy a hydrating mask.)
If your skin is particularly dehydrated, look for products containing oatmeal. Try Aveeno's dermatologist endorsed Skin Relief range. For sensitive skins opt for low-irritant, fragrance-free ranges with calming natural ingredients such as chamomile, feverfew and calendula.
Silicones (most commonly dimethicone) are often found in skin and hair care products. They help paper over cracks and perform a useful barrier function, but view their inclusion as a stop-gap measure, other than in hair conditioners and skin primers where their smoothing action is hard to beat.
Serums laced with silicones are among my beauty bugbears. They may make your skin feel super-smooth, but don't be fooled into thinking they've transformed its texture beyond having a superficial impact. They're masking agents not miracle workers. Given that serums are among the most expensive skin care items, it pays to check out what you are actually putting on your skin.
Conscious consumerism is a New Year's resolution that will pay long-term dividends.

1. Nature Bath Manicare Sea Sponge ($24.99) and Detox Cellulite Brush ($19.99)
Manicare's new Nature Bath range includes this sea sponge harvested sustainably from the Mediterranean Sea. The honeycomb texture allows for gentle cleansing and exfoliating in the shower. Use it daily to massage skin. The range also includes exfoliating mitts and wooden detox loofah, massage and anti-cellulite brushes, all made with bamboo fibres. (From Farmers and selected pharmacies.)
2. Weleda Skin Food ($21.90)
This tube of balm is a handy multi-purpose soother. It's wholly natural and includes plant oils and waxes known to soothe and quench skin. The fragrance comes from orange and lavender essential oils. The 75ml tube is small enough to take on an aircraft where its versatility will prove a boon in harsh air conditioning. (From health food stores and selected pharmacies)
3. Eight Hour Cream Intensive Moisturizing 30ml Hand Treatment ($8)
At this price, this limited edition small-size tube of Eight Hour Cream won't last long on shop shelves, so if you haven't tried the renowned beauty product yet, stock up now and find out what the fuss is about. Elizabeth Arden developed the original cream back in 1932 after using a similar petrolatum-based unguent on her beloved horses. (From Elizabeth Arden counters at Farmers and selected pharmacies).
• Neutrogena's Norwegian Formula Hand Cream is another heavy-duty option.
4. Apicare Repair Me Intensive Treatment 130gm Handcream ($19.90)
Appealing New Zealand-made, plant-based hand cream with the added benefits of healing manuka honey and calendula oil proves you don't need to spend a lot to get a good natural product. A little goes a long way yet leaves a nice non-greasy feel. Available also in a smaller travel size tube. (From selected pharmacies.)
5. IZ Skincare Cleanser ($29.99)
From the Australian makers of Invisible Zinc sunscreens, this soap-free cleanser contains a hefty 12 per cent glycolic acid to help remove the residues barrier layers leave behind. The action from this alpha hydroxy acid will be particularly beneficial for those with acne-prone skin. (From Life and Unichem pharmacies.)
6. Bio-Oil 125ml bottle ($33.95)
Apparently, even Kim Kardashian uses the South African-developed stuff, but lest that put you off bear in mind Bio-Oil is said to be the product most recommended by New Zealand doctors and midwives to treat scar and stretch marks. It leaves skin feeling supple and is versatile, with the reality TV star saying she uses it around her eyes as well as on her new baby bump. Contains vitamin A and E and plant oils although the number one ingredient is a form of liquid paraffin. (From pharmacies, supermarkets and department stores.)
7. Palmers Cocoa Butter Body Scrub ($13.50)
There are plenty of exfoliants out there but, for the price, this one is particularly good value given it uses crushed walnut shells and cocoa beans rather than polyethylene as scrubbing agents. There's a companion Skin Therapy oil plus body creams and butters. (From Farmers, Kmart and selected pharmacies and supermarkets.)
8. Feet by O.P.I ($39.90)
This callus therapy cream smoothes dry and cracked skin. Contains shea butter, fruit extracts and silicones and that rare thing in a foot cream, a fragrance that isn't peppermint. (Stockists ph 0800 144 562.)