It's too late for some plants, too early for others. Use this time well, says Justin Newcombe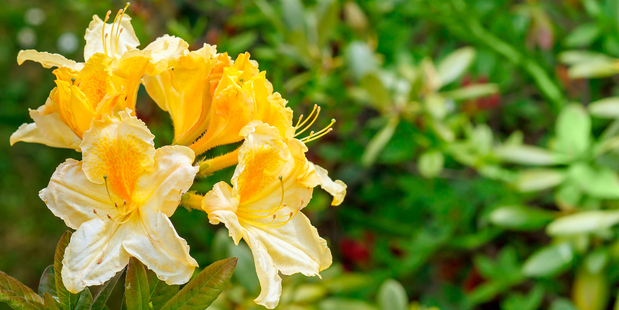 Many gardeners spend a whole lot of the year pointing every effort, every consideration towards summer. That's fair enough, because although the other seasons have their charms, no time is more productive and therefore more satisfying than summer. It's basic physics. In summer, there is more sun, more sun equals more energy, more energy equals more plant growth and more plant growth equals a more spectacular garden.
In saying all this, I usually find at this time of the year there is something of a lull in the garden. A lot of the flowers have finished or are on their way out, and plants such as tomatoes are still coming to bear. Yes, there are many different varieties you can grow and some that will produce well before Christmas, but if you have limited space it can become problematic to plant for succession in every category of summer crop. Unless you've got unlimited space or time, you need to make compromises to get meaningful yields.
In saying that, a little bit of planning goes a long way. The first place to start is not with your veges, but with your fruit tree selection. Fruit trees are the least transient of all your food production systems, so getting it right first time is important.
Some well-placed research can see you eating fresh fruit year-round. Once your trees have finished their fruiting, it's time to prune, mulch and feed.
In the vegetable garden, I usually find that there is loads on the grow, but most of it is a work in progress. Keep the succession going, especially with leafy greens and bolting herbs such as basil, and particularly coriander. Making sure your leafy greens have a good nitrogen supply and some shade will help prevent them from bolting. Also water well and get them growing as fast as possible, which will keep them tasty and fresh, and delay them from going to seed.
Plants going to seed isn't all bad, though. Dill and coriander seeds can be collected and used during the winter months to flavour meat dishes. Some beds will not be used again until the weather cools, so consider trenching in some seaweed or green cropping. Just make sure you don't leave the bare soil exposed to the sun. Sunlight leaches nutrients and damages soil fertility.
Many of our landscape plants are also in a state of flux, because rhododendrons and some other of the flowering shrubs have flowered in spring. Rhodies usually bush out in late spring with some lush foliage after flowering, but can be encouraged to flower again in autumn. Water and feed them well and you can enjoy a second burst of colour as the weather cools.
This is also the time of the year when weeds can become a problem and we need to spend more time keeping them under control. Prevention is the best medicine here. A good mulch programme should see you right, all through the summer. Place plenty of cardboard under the mulch to suppress the weeds. Eventually it rots down to become part of the soil.
If you expect visitors and have a maintenance emergency, look after the lawn. It doesn't need to be a bowling green. Just give it a bit of water and mow it long, making sure the edges are nice and tidy. This will hide a multitude of gardening sins.
Lastly, don't fret if your garden looks a bit spent. It's a summer lull, not the end.