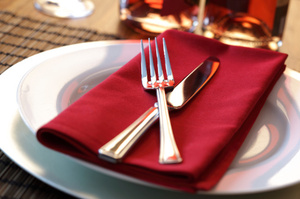 It can be said with reasonable certainty that a new guide to restaurants is the first to feature a herring kiosk in Stockholm, a "wet burger" stand in Istanbul and a diner under a bridge in Hong Kong that majors in spicy crab, called Under Bridge Spicy Crab. These lesser-known eateries are among almost 1,000 restaurants, including dozens in Britain, recommended not by critics or reviewers, but a once closed-off community of foodies who have the strongest claims to be experts.
Where Chefs Eat, features stalls and holes in walls alongside three Michelin-starred restaurants that need no introduction.
What brings them together are the tastes of chefs who recommend them. Away from their own kitchens, they seek out late-night snacks and budget meals as often as they do inspiration in the dishes of their rivals and mentors.
And so Strömmingsvagnen, the herring wagon, is given equal billing in the Scandinavian chapter with Noma, considered by more traditional measures to be the best restaurant in the world (and recommended in Where Chefs Eat by more than 30 cooks).
Elsewhere, René Redzepi, the brains behind Noma, doffs his white hat to a coffee shop and a wine bar in his hometown of Copenhagen, as well as a bistro in Paris.
For the man who compiled the hefty directory, it was a chance to counter the hyperbole and obsession with ranking that followed the quiet launch of an earlier project.
As the former editor of Restaurant magazine, Joe Warwick commissioned a list of the 50 best restaurants in the world.
"It was supposed to be a collection of restaurants people liked going to," he says from his home in London. "We wanted flash places next to un-fancy places."
Ten years later, the World's Best 50 Restaurants has become a branding beast with big-name sponsors and a voting system that makes the UN look like a parish council. Fearfully expensive restaurants dominate, led for the past three years by Noma, that only become more exclusive after they are included. "People started taking it very seriously," Warwick adds. "I suppose this book was a nice way to do something different."
The book, which includes no rankings, also reflects changes in how chefs eat. Where once they were cooped up in their own basement kitchens for 18 hours a day, grabbing what they could after service, modern chefs, Warwick writes, "trawl the world for inspiration and eat around as much as they can closer to home; food is their passion and they love eating out".
This new itinerant, collaborative lifestyle can make chefs tough to pin down, however. Warwick and his team sent out a questionnaire to hundreds of cooks asking for tips in as many regions as possible. Restaurants were also divided into eight categories including breakfast, bargain, local favourite and "wish I'd opened". "We had a whole team chasing them," Warwick recalls.
Those who responded in time, sometimes with just restaurant names, sometimes with a whole paragraph of praise, include some of the biggest names in the industry (Redzepi, Heston Blumenthal, Ferran Adrià) as well as young pretenders and those happy to cook quietly. "A lot of these guys cook very fiddly, fancy food," says Warwick, 41, who briefly worked in kitchens before going into food writing. "If they go to other restaurants like that it can feel like homework. They want something simple, more direct." The results of the survey, which will soon be reproduced as a smartphone app to accompany the book, "are not meant to be exhaustive, but a selection", Warwick adds.
"People ask me which restaurant has most recommendations [Noma, incidentally] and I say, why ask? All lists are cultural fascism, if you think about it, because restaurants are subjective just like anything else."
Warwick is as well-fed as many top chefs but he, too, found inspiration in his insiders' guide, not least in those Turkish "wet burgers". What is a wet burger, exactly?
"It's a burger they steam in garlic tomato sauce that sounds like the most fantastic thing," he says. "I'd never heard of it but I really want to go there to have one now."
Chefs' favourite budget restaurants
Where Chefs Eat includes some of Britain's most exclusive restaurants but there's also a strong showing of less well known, affordable destinations. Of the 40 or so restaurants compiled under the "budget" category, here follows a selection of 10 British ones, in no particular order, with comments from the recommending chefs.
Big Apple Hot Dogs
Shoreditch, London
Food type: Hotdogs
"I always feel like I've cheated someone when I get change from £5 in return for one of their superbly made hot dogs."
- Tom Oldroyd, Polpo
Oversees the restaurants in Russell Norman's rapidly expanding, London-based Polpo group.
Café Gandolfi
Albion Street, Glasgow
Food type: Scottish
"Serves amazing Stornoway black pudding (blood sausage) on pancakes with poached eggs and great mince and tatties (ground meat and potatoes)."
- Andrew Fairlie, Restaurant Andrew Fairlie
The most highly rated chef in Scotland, who trained with Michel Guérard at Les Prés d'Eugénie.
Colbeh
Bayswater, London
Food type: Persian
"The best Persian in London. The special naan, paneer sabzi and chelo kebab koobideh are musts."
- Karam Sethi, Trishna
Runs the British branch of the legendary Mumbai seafood specialist, worked at the original outpost, New Delhi's Bukhara and at London's Zuma.
Fresh from the Sea
Port Isaac, Cornwall
Food type: Seafood
"Calum's crabs make a fantastic sandwich and they are fished responsibly, too."
- Nathan Outlaw, Restaurant Nathan Outlaw
Cornish-based seafood specialist, also runs Seafood & Grill, a variation of which opened in London at The Capital hotel in 2012.
Jade Garden
Chinatown, London
Food type: Chinese
"Order the dumplings."
- Fergus Henderson, St John Bar and Restaurant
Champion of using the bits of beast that British chefs tended to leave behind before St John arrived in 1994. Opened St John Bread & Wine in 2003, and the St John Hotel in 2011.
Kêu Bánh Mì Deli
Shoreditch, London
Food type: Vietnamese
"I love the fact that the best sandwiches in London aren't British. The duck is amazing and it's the best version of a classic Bánh mì that I've had."
- James Lowe
Ran proceedings at Fergus Henderson's St John Bread & Wine, worked at The Fat Duck and Noma before forming The Young Turks.
Lahore Karahi
Tooting, London
Food type: Pakistani
"Go for the grilled lamb chops, prawn korma and naans."
- Jonathan Jones, The Anchor & Hope
Also co-owns Great Queen Street in London. A graduate of Fergus Henderson's St John.
Porthminster Café
St Ives, Cornwall
Food type: International
"Great food, child-friendly and literally right on the beach. What more could you ask for?"
- Nathan Outlaw, Restaurant Nathan Outlaw
The Dogs
Hanover Street, Edinburgh
Food type: British
"It's a brilliant place and fantastic value for money."
- Tom Kitchin, The Kitchin
Trained with Koffman, Ducasse and Savoy. Owner of The Kitchin, opened in his hometown of Edinburgh in 2006.
Yum Bun
London Fields, London
Food type: Chinese
"It serves the most delicious steamed buns filled with high-quality Blythburgh pork belly, hoi sin, chilli sauce and fresh cucumber."
- Nuno Mendes, Viajante
Portugese, trained at the California Culinary Academy, worked at El Bulli, Jean Georges and the Coyote Café before opening Viajante in London.
- INDEPENDENT