Tasting 50-year-old rum is a privilege and a joyous event, finds Don Kavanagh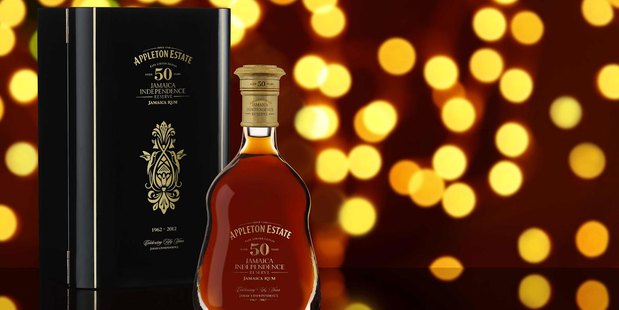 It isn't every day you get to drink something that was made before you were born, especially when you get to my advanced years.
So it was nice to be asked to try a rather special rum, the Appleton Estate 50-year-old, which was originally laid down to mark Jamaica's independence from the clutches of Perfidious Albion (and no, that's not a football team).
The occasion began with a tasting of the Appleton Estate range at Vinnie's Restaurant, where owner/chef Geoff Scott had come up with canapes to match each of the rums and the cocktails that Lion's luxury brands ambassador Frankie Walker had concocted.
Gorgeous doesn't come close, to be honest; you haven't lived until you've tried a white wine and foie gras milkshake, let me tell you. But the rum was the hero of the day and it certainly lived up to its billing.
The Appleton Estate range is pretty special stuff, as you'd expect from a producer that has been in business since 1749. The standard VX rum is a great drop and the reserves are exquisite.
We started with the Reserve 8-Year-Old, which was lovely, smooth and sophisticated. Perfect for mixing and making cocktails with.
Then we moved on to the 12-year-old and the step up was noticeable - more body, more richness and elegance while keeping the orange-peel characteristic that is something of a house style at Appleton Estate. The length and depth of the flavours were incredible. By the time the 21-year-old was poured I was salivating.
I was given a bottle about two years ago and it was so lovely that I eked the bottle out over a full year, rationing each drop. It was beautiful, dark, brooding and packed with dark fruit and molasses notes, along with touches of leather, gunpowder and that hint of orange.
Then came the 50-year-old. Only 800 bottles were made and, of those, only five made it to New Zealand. The bottle's engravings marked Jamaica's history and culture, and the rum inside was exquisite. Words won't do it justice, but suffice it to say I will never taste its like again.
And neither will you, I'm afraid. The 50-year-old bottles that arrived here are safely locked up. Still, if you can find some of the 21-year-old, I can promise you a rum experience like few others.