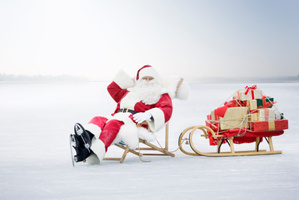 Santa Claus has taken time out to chat with us. Photo / Thinkstock
It's just a few more sleeps until Santa Claus loads up the sleigh, straps the reindeer in, peps up Rudolph and heads off on his annual trip around the world.
He's a very busy man, but he's kindly taken an hour out of his hectic day in the North Pole to chat live with us! Santa will hop online at 10am on Thursday 20th December, but you can start getting your questions in early below.
Merry Christmas!
- www.nzherald.co.nz