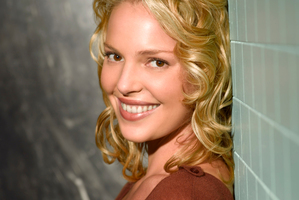 Animal-loving actress Katherine Heigl has launched her own collection of pet products, with a portion of the profits to help a cause close to her heart.
The Knocked Up star has announced the specially-designed Just One range, and she says the funds will benefit US charities working to end animal cruelty via her Jason Debus Heigl Foundation, named in honour of her late brother.
"Animal cruelty and unnecessary euthanasia are a major problem in our country," Heigl says.
"Just One believes that if each one of us does one thing to help this problem we will together solve it. In this case, you are providing your own pet with a great product and simultaneously saving a homeless pet. If thousands of people unite to each help us save Just One companion animal we can stop the unnecessary killing and turn our animals shelters into true shelters.
"Each time someone buys a Just One product, a percentage of that purchase will help to spay and neuter pets, place shelter animals in loving homes and help end the euthanising of 10,000 companion animals a day.
Our goal is to provide pet owners with a quality product and also the knowledge they have not only purchased a great product for their own pet, but they have helped save a homeless one."
- WEN